Don't Build a Mechanical Seal Support With Just an Assembly Drawing—There's Help Available in Northern California
by Morgan Zealear, on 9/28/21 9:00 AM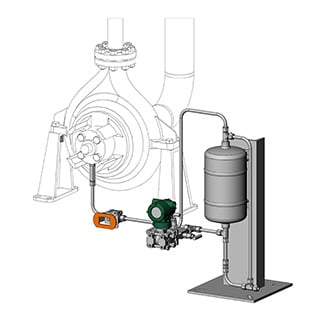 As mechanical seals are mission-critical to operations, so too are the seal support systems. Assembling a mechanical support seal system requires components to be correctly aligned and outfitted for an operation's conditions. Failure to do so may result in leaks, pressure malfunctions (build-up or drop off), and unwanted temperature shifts.
Choosing the best seal support design and features requires understanding the different types of seal support plans. These plans include flush plans, buffer/barrier plans, and leakage collection plans. Further, these different plans have several options to customize the seal support plan based on operation specifications. With many options to consider, it is best to work with an expert in assembly services to design a mechanical seal support system, customized to your unique needs instead of relying on a general mechanical seal support assembly drawing.
Types of Configurations of Seal Support Systems
If assembled correctly and with the optimal operation design, seal support systems produce peak seal performance through proper lubrication and cooling. They may prevent wear and ultimately leakage of the seal. There are numerous designs and guidelines for seal support systems. The most common used by refineries is the standards of the American Petroleum Institute (API). There are several different design options to fit operations to meet API standards, including the type of seal piping and flush plans.
Types of Seal Piping and Flush Plans
Several different flush plans are available depending on operations. Flush plans flush fluid into the pump seal chamber. One option is for a flush plan that uses internal porting. Internal porting plans direct flow from the process to the seal chamber (Plans 01, 02, 03). Another option is an external porting plan that can utilize either the process fluid or an external source as the flush fluid. API Plan 32 is a typical example of this plan and often uses water as its external source.
There are also buffer/barrier plans. Buffer plans collect while barrier plans introduce inert media that bleeds across the seal into the process fluid.
The seal piping plan also depends on the intended service conditions. Though the mechanical seal arrangement contributes significantly to which seal piping plan is used, many other conditions influence the seal piping plan. This selection can become quite complex based on the refineries' various processes.
Though any of these options could be ideal depending on the design, layout, and processes of refinery operations, there are ways to customize further and optimize seal support systems.
Mechanical Seal Support Customization for Operation Optimization
Mechanical seal support systems can be customized to best fit refinery processes. These additional customizations build upon plans to add additional filtration methods, allow for modified routing, and deliver fluid from external sources.
Building Upon a Common Flush Plan
A common flush plan—Plan 11, for example—takes fluid from the high‐pressure section of the pump and recirculates it through flow control openings to the seal. Many plans build upon design Plan 11 through additions. These additions can include a strainer or cyclone separator for filtration (Plan 12, 31), modified routing (Plan 13, 14), a cooler (Plan 21), or a combination of these options (Plan 22, 41). Further modifications include separating the flush flow from the impeller area of the pump (Plan 23). In this plan, flush fluid is circulated from the seal chamber, through a cooler, and back into the seal chamber.
External porting plans also have many components which can be built upon. For example, these plans can have additional valves for shutoff and flow control as well as strainers for filtration. Additionally, instruments can be added to measure pressure, temperature, and flow.
With all these options available, it is vital to have an expert to help with choosing the right plan and correctly integrating that plan into operations via a customized mechanical seal support assembly drawing.
Rely on a Customized Mechanical Support Seal Assembly Drawing for Efficient Refinery Operations
Assembling and integrating a mechanical support seal into refinery operations can be difficult. There are numerous design decisions and customization options for a mechanical support seal. These include the flushing plan and the seal piping plan used.
Customizations may be necessary if additional flow control measures and instrumentation are preferred. To optimize your processes, it is ideal to work with an expert when selecting a mechanical support seal plan and when assembling a mechanical support seal plan.
Swagelok can help select, design, and assemble a seal support system that goes for any Northern California refinery's specific application. Nearby in the Bay Area, we have a top-tier team of certified Field Engineers ready to help you with all of your seal system selection, design, and assembly needs.
We can fabricate your seal support system to the highest ISO 900 quality standards. When you are ready to install it, Swagelok Northern California will be standing behind our work with a Lifetime Warranty—the best in the industry. When it comes to seal support system selection don't build a mechanical seal support system with just an assembly drawing, let us be your customized solution.
To learn more about how Swagelok Northern California can help you with your specific mechanical support seal system needs, contact our team today by calling 510-933-6200.
---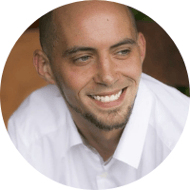 Morgan Zealear | Product Engineer – Assembly Services
Morgan holds a B.S. in Mechanical Engineering from the University of California at Santa Barbara. He is certified in Section IX, Grab Sample Panel Configuration, and Mechanical Efficiency Program Specification (API 682). He is also well-versed in B31.3 Process Piping Code. Before joining Swagelok Northern California, he was a Manufacturing Engineer at Sierra Instruments, primarily focused on capillary thermal meters for the semiconductor industry (ASML).