Choosing Orbital Welding Training for Semiconductor OEMs in Northern California
by Morgan Zealear, on 2/7/22 9:00 AM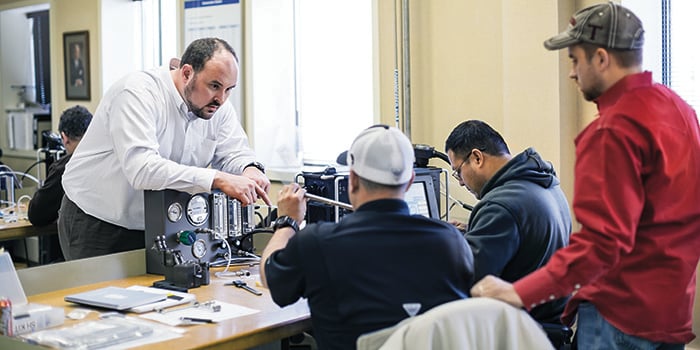 There is always a prime need for skilled welders in the semiconductor industry, and it is going to be more imperative in the next couple of years. According to the most recent welding workforce data and projections endorsed by the American Welding Society (AWS), the U.S. welding industry will require nearly 314,000 new welding professionals by 2024.
An automated orbital welding system offers ease of use, weld consistency, and weld reliability, but it does not rule out the need for a well-educated workforce to handle imperfect situations on the field. Hence, the need for orbital welding training and fabrication programs to teach advanced orbital welding skills and help welders triumph over common welding challenges.
But before investing your time and money into just any program, you must first understand what to look for. Choosing the wrong program could cost you both time and money—minus any benefit.
This blog will highlight important aspects of an ideal orbital welding training program to help you size up potential training partners.
Things To Look For in an Orbital Welding Training and Fabrication Course
Process Details
One should be able to understand the entire process of GTAW—including all operations, options, and challenges involved. For instance, under the electrical configuration of a welding system, the trainee will come across the following two options:
Direct Current Electrode Negative (DCEN)
Direct Current Electrode Positive (DCEP)
The training program should clearly deliver how DCEN offers deeper penetration than DCEP and why it is the best option to weld base metals other than aluminum and magnesium.
GTAW is known for repeatedly producing accurate welds during each application. The training must cover the basic GTAW power mechanism that explains how this consistency is a result of achieving desired output current at any load condition by a steady power supply.
By the time the course ends, the trainee must be able to handle any critical aspect of the welding with ease.
Tools
When evaluating an orbital welding training and fabrication program, look for the duration devoted to covering different aspects of shielding and purging.
Good orbital welding still relies on human choices. An ideal course will teach you how to best direct the shielding gas to arc and protect molten weld material from atmospheric contamination. It requires understanding the properties of common shielding gases—argon and helium. An experienced welder knows argon weighs heavier than helium. While argon settles in molten areas, helium tends to rise and cover the entire workplace. Therefore, an ideal flow ratio between helium and argon could be 2:1 or 3:1 to improve shielding effectiveness.
Similarly, failure to select proper purge gas could result in rejectable welds. The presence of oxygen and other atmospheric gases can corrode the weld metal and badly affect its appearance. The purge gas oxygen content should be less than 50 ppm for non-sensitive metals and less than 20 ppm for sensitive metals like titanium.
Inspect Incoming Materials
Quality welding starts with the right material choice. Once you understand the main material families, you can aim for better weld quality, optimize heat input, and promise the greatest protection to the weld areas against atmospheric contaminants.
The training program must cover:
Inspection of incoming materials
Knowledge to assess material certification and documentation
Role of sulfur content on weld quality
Challenges around base metal impurity content
GTAW application around joining refractory and reactive metals
Understanding materials and their interaction with other metals and the environment assures your weld quality in the long run. The finest and highly corrosion-resistant 316 stainless steel tubing can even develop rust in the weld joints. It could probably result from the chemical incompatibility of the material with its surroundings. Stainless steel alloys are not chemically compatible with a few chemicals and solvents such as acetic acid, aluminum chloride 20%, aluminum fluoride, aluminum sulfate, ammonium bifluoride, aqua regia, etc. An ideal training program would definitely train aspiring welders on reading chemical compatibility charts before selecting a material for a certain application in orbital welding.
Certified Instructors
Valuable course content and expert teaching can train your welders to work smarter, retain a safe working environment, save time, and optimize cost. Even the best content needs good instructors to benefit your associates. First-class training programs have certified instructors with sufficient field knowledge alongside engineers, mechanics, and technicians. Most importantly, they continue to mentor after the training period to provide a touchpoint for employees seeking further information.
Local Trainers
Going for a well-taught training program close to your semiconductor production facility is a good proposition in many ways. First, your staff will feel absolutely comfortable opening up to local trainers on a psychological level. Second, it would be quick and easy to arrange occasional doubt clearing sessions where trainers could assist your welders to overcome post-training challenges. Lastly, you can easily gather intel about the course from local business peers to help you make an easy decision.
You can further assure your staff better training by partnering with your vendor for an orbital welding setup. The vendor will likely equally share your interest in creating well-educated welders who can make the best use of the automated orbital welding technology and the sensitive equipment setup.
Build or Refresh Welding Skills With Swagelok's Orbital Welding Training Program in Northern California
Swagelok offers a five-day intense GTAW orbital welding training and fabrication program to help new and experienced welders achieve acceptable orbital welds with Swagelok welding systems. The program includes both classroom training and plenty of hands-on experience. The training is delivered by certified instructors holding the qualification at an Inspector (CWI) or an Educator (CWE) level along with five years of minimum industry experience.
By the end of the program, trainees are able to understand the setup and operation of the Swagelok M200 Orbital Welding System. They are also able to prepare weld samples to test for ASME Section IX Qualification. Finally, welders must pass two exams to earn a certificate of completion. This certification will stay valid for welders even when they change their employer.
To find out more about how Swagelok Northern California can help you with your orbital welding training and fabrication needs, contact our team today by calling 510-933-6200.
---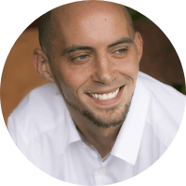 About Morgan Zealear | Product Engineer, Assembly Services

Morgan holds a Bachelor of Science in Mechanical Engineering from the University of California at Santa Barbara. He is certified in Section IX, Grab Sample Panel Configuration, and Mechanical Efficiency Program Specification (API 682), and he is well versed in B31.3 Process Piping Code. Before joining Swagelok Northern, he was a manufacturing engineer at Sierra Instruments, primarily focused on capillary thermal meters for the semiconductor industry (ASML).