Selecting a Mechanical Seal for High-Temperature Service: Which Additional Components Do You Need?
by Paul Lesnau, on 9/10/20 8:45 AM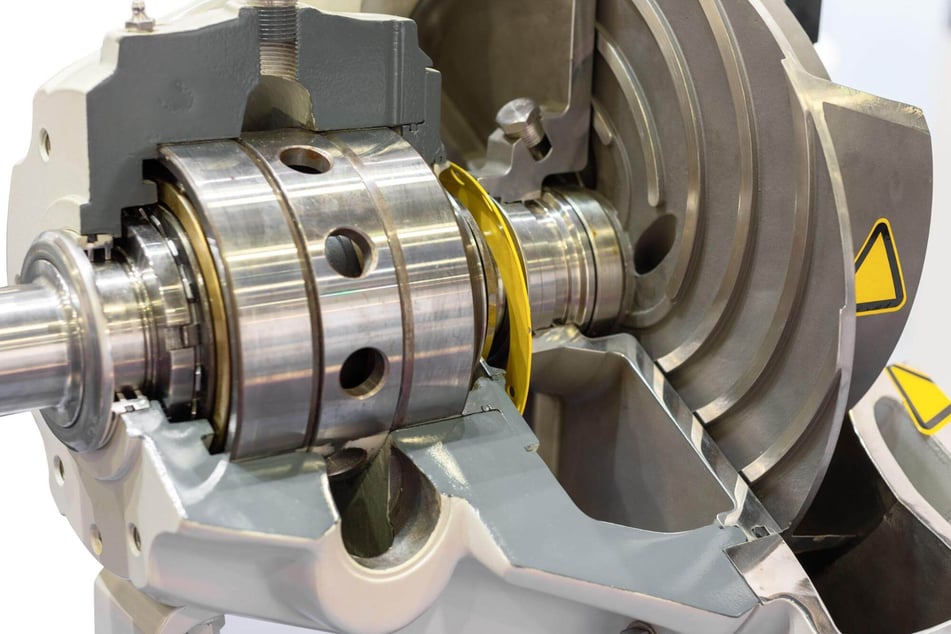 Extreme temperatures characterize many refinery processes. Gasoline boiling between 90° and 220° F seems low when compared to kerosene at 315° to 450° F and gas oil at 450° at 800° F. Asset reliability is critical to running these high-temperature processes round the clock. You can reasonably make the case that every major asset and component is critical to an efficient refining process.
But here I want to emphasize the importance of pumps, mechanical seals, and seal support systems. Without pumps, there is no process. Without the proper seal support systems, high temperatures in seal chambers may damage mechanical seals and lead to pump leakage.
While leakage can cause small problems or big ones, you always need to have the risk of sanctions in your mind, especially in high regulation states like California. And with Bay Area refinery budgets as lean as they are currently, it makes sense to choose the right systems from the start to avoid something costly going wrong in the future.
Mechanical Seal High Temperatures: What Can Go Wrong
Several factors contribute to high temperatures in the seal chamber, which in turn leads to mechanical seal degradation. A mechanical seal and seal support system may have been perfectly matched to the initial process, working reliably for years. However, a change to a higher-temperature process can exceed the capability of the mechanical seal and capacity of the seal support system.
At higher temperatures, elastomeric components in the mechanical seal may begin to deteriorate. For example, beyond 300° Fahrenheit (150° C) ethylene propylene components eventually degrade and leak. Some hydrocarbons coke at higher temperatures and impede the free movement of mechanical seal components. And process fluids at high temperatures are prone to vaporize, or flash, across the seal faces, causing fugitive emissions.
With increased temperatures of process fluids, the seal support system may no longer be able to maintain the barrier or buffer fluid temperature or flow rate required to maintain the integrity of a dual seal arrangement. When mechanical seals and seal support systems can no longer ensure pump reliability it's time to select seals, support systems, and components better suited for the job.
Mechanical Seal Materials Maximize Performance And Reliability

If a change to a higher process temperature is causing unanticipated leakage, consult with your preferred mechanical seal vendor. The materials alone can present an overwhelming number of options as seal technology and design continue to evolve. There are now more choices than ever, including:

⇒ Elastomerics formulated to tolerate specific hydrocarbons, temperatures, and flush fluids

⇒ Seal faces—carbon, stainless, ceramic, tungsten, and variants incorporating silicon, graphite, or nickel—engineered for resilience and compatibility with process fluids

⇒ Low-expansion alloys for metal seal components that minimize thermal expansion which jeopardize seal performance



The benefit of these choices is the ability to match mechanical seals to the specific needs of the process, maximizing seal performance and reliability.
Dual Mechanical Seals For High-Temperature Environments
The mechanical seal requirements of high-temperature hydrocarbon processes are best met with dual/ between seal arrangements. A dual seal support system provides fluid between two seals, buffer fluid at a lower pressure than the process fluid, and barrier fluid at a higher pressure than process fluid.
In contrast to a single mechanical seal arrangement where seal degradation or failure results in fugitive emissions or outright leakage, the two seal arrangement provides a more reliable means of preventing high-temperature hydrocarbons from leaking. Here too, rotating equipment and reliability engineers have a number of dual seal design options to choose from, including:
Back-to-back
This configuration is used for general applications and normally requires a barrier fluid.
Face-to-face
Face-to-face configurations are used in space-constrained areas that cannot accommodate back-to-back or tandem arrangements. Seals share a common stationary component which, if compromised, leads to leakage. You can select from buffer or barrier fluid options.
Tandem
An atmospheric seal provides full pressure back-up to prevent hydrocarbon leakage. This configuration typically uses barrier fluid.
Gradual or sudden changes in barrier or buffer fluid pressure provide evidence of problems with seals. An experienced mechanical seal vendor can help you navigate the options available to ensure mechanical seals and their components meet each of your specific needs.
Choose The Right Support System For Mechanical Seals in High-Temperature Environments
Equally important to the reliable functioning of mechanical seals in high-temperature processes is the selection of seal support systems. The mechanical seal you choose will guide the seal support system plan that best meets your needs.
Seal support systems for dual seals are divided into two categories: buffer and barrier. While that seems to simplify the selection, there are a variety of options for each category. To give you an idea of what's available, I've listed a few of the mechanical seal support system options below.
Buffer Fluids (Unpressurized)

Barrier Fluids (Pressurized)

API Plan 52 Buffer Fluid Seal Pot





Circulates unpressurized buffer fluid from a reservoir to the dual seals. Often used to pump light hydrocarbons and other high vapor pressure fluids.

API Plan 53A, 53B, or 53C Pressurized Barrier Fluid Seal Pots




Circulates pressurized barrier fluid from a reservoir to the dual seals. Use plant nitrogen, bladder accumulator, or piston accumulator to supply seal pot pressure. Any leakage across the process side seal is barrier fluid that lubricates seal faces and migrates into process fluid.

API Plan 55 Buffer Fluid Circulated by External System




A custom engineered system uses an external pump located on an external reservoir to circulate unpressurized buffer fluid to the dual seal.

API Plan 54 Barrier Fluid Pressurized by External System

A custom engineered system uses an external pump located on an external reservoir to circulate pressurized barrier fluid to the dual seal.

API Plan 72 Buffer Gas




Provides clean, dry buffer gas (typically nitrogen) to the dual seals from an external source.

API Plan 74 Barrier Gas




Provides clean, dry pressurized barrier gas (typically nitrogen) to the dual seals from an external source. Any leakage past the atmospheric seal is pure nitrogen.

For each of these plans, there are options to fine-tune the seal support system and provide a greater level of reliability for mechanical seals operating in high-temperature environments. Among the many options you may want to include:

⇒ Cooler or heat exchanger for added cooling capacity

⇒ Pressure, temperature, and level transmitters for quick assessment of support system performance

⇒ Coalescing filter to remove moisture and particulates from plant nitrogen



An experienced seal support vendor can save you time and money, helping you select and configure the seal support systems with the right components for each of your high-temperature hydrocarbon pumping needs.
Swagelok Understands High-Temperature Challenges
Swagelok has been meeting the mechanical seal support system needs of Northern California refineries for more than 50 years. When you work with Swagelok, you have the benefit of a local vendor with facilities in Concord and Fremont. Being local translates into on-site support, field verification of your requirements, and rapid delivery of seal support system assemblies, components, and parts.
Following the ISO 9001 Quality Certification standards, our technicians fabricate and thoroughly test your systems prior to delivery. And to give you additional confidence in the quality of our design and fabrication process, Swagelok's Limited Lifetime Warranty is the industry's strongest. From the perspective of location, experience, fabrication, and service, you'll no better partner.
To find out more about how Swagelok Northern California can help you address the challenges of maintaining the proper environment for mechanical seals in high-temperature service Contact our team today by calling 510-933-6200.
---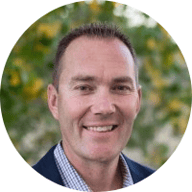 About Paul Lesnau | Sales Manager, Business Development Manager, and Field Engineer
Paul holds a B.S. in Mechanical Engineering from North Dakota State University. Before joining Swagelok Northern California, he was the West Coast Regional Sales Manager for an organization involved in pneumatic and hydraulic applications where he supervised product distribution throughout the western United States, Canada, and Mexico. While in this role, he was able to help provide technical and application-specific expertise to customers and distribution to drive specifications.