Small Bore Tubing: Driving Down Costs
by Jeff Hopkins, on 11/6/19 9:00 AM

Small bore tubing equals savings - cut labor cost as much as 66% compared to installing a pipe system


---
"Beware of little expenses. A small leak will sink a great ship."


- From Benjamin Franklin
---
Many companies have recognized the value of tubing for fluid applications of 1/2 inch diameter and smaller, but they still think of pipe when it comes to larger systems of up to 2 inches in diameter.
That traditional approach, however, comes with added costs. It may be time to take another look at small-bore tubing.
Installation, maintenance & performance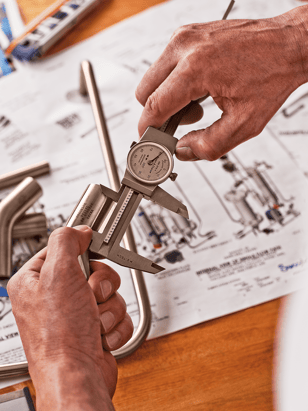 Pipe and tubing systems both perform the basic function of transferring a fluid from one point to another.
But the differences in installation, maintenance, and performance can be surprising.
First, consider the components themselves: Pipe is much thicker than tube of the same inside diameter.
Both contain pressure equally well, but pipe is thicker, simply to provide enough material so that threads can be cut.
Also consider the work associated with building or repairing pipe systems. Each bend in a piping system requires a new joint in the system, which means threading, cutting and fitting, or welding. To do that work you'll need pipe stands, dies, cutting oils, sealants, tapes, and more—and possibly a weld permit. Welding also requires hydrostatic testing and can introduce moisture into the system.
And that's just the preliminary work. Assembling pipe requires cutting the pipe, de-burring, then cutting threads, followed by fitting the sections together. Whenever a line must change direction, a new fitting must be introduced adding time to the job and new potential leak points.
Small bore tubing offers a much more efficient strength-to-weight ratio than comparable pipe. There's no need for oils, sealants, dies, complicated equipment, or fire boxes. Tubing must be cut and de-burred, but the similarities end there.
For a directional change with tubing, all you have to do is bend it. That means fewer fittings, while also reducing system turbulence and pressure drop points.
The price of performance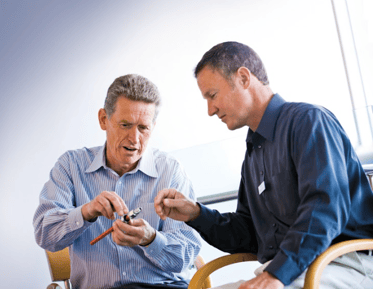 Tubing, fittings, and tools must be designed to work together to ensure a reliable, leak-free, low-maintenance system. Mixing and matching tube and fittings, valves, and more from a number of different suppliers is not a best practice. When installing a system, it's best to standardize your inventory as much as possible. Source critical components from a single manufacturer to ensure that the parts have been specifically engineered to work together.
Small bore tubing systems can create cost savings in many places in which pipe is currently installed, and Swagelok has a proven track record of providing complete systems and the requisite training.
---
Just ask
Swagelok Northern California has a great deal of exposure to all aspects of fluid system design and engineering. Whether you have a simple question or a complex challenge, we're glad to hear from you.
---
More like this: