How Custom Components Can Mitigate Top Thermal Management Challenges For Semiconductor OEMs
by Morgan Zealear, on 5/13/22 9:00 AM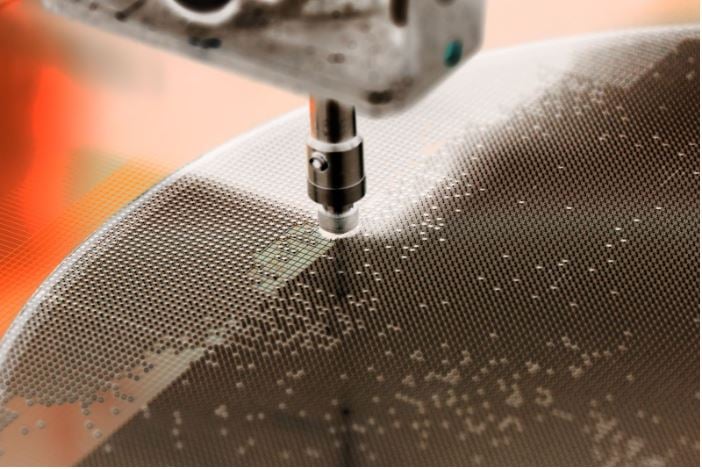 The semiconductor market is growing rapidly, and so is the requirement for compact yet sophisticated designs. These ongoing performance enhancements demand more power, leading to more heat generation within different parts of the manufacturing system. As a result, the semiconductor industry is faced with several thermal management challenges. It is imperative to look for the opportunity to overcome thermal management challenges through the lens of custom components designed specifically for high-temperature applications.
Thermal Management Challenges and Opportunities
The choice of mechanical seals and seal support systems may work reliably for years under ideal conditions. But, a change to higher process temperatures, say beyond 300°F, can cause the mechanical seal system to deteriorate. Elastomeric seals tend to degrade and leak faster than other options. As a result, it can no longer ensure pump reliability.
However, that's not all. The correct choice of seat material can maximize performance and reliability. You can choose from a number of different options available in mechanical seals to match the process requirement.
For instance, to meet extremely high and low temp requirements, there are different types of elastomer materials available such as ACM, AEM, EPDM, and FKM. ACM elastomers, also known as polyacrylic elastomers, are good for high temp applications (up to 347°F) where high resistance to heat and oils is required. FKM elastomers are serviceable down to -113°F and withstand extremely high temp up to 400°F indefinitely.
You can also customize your seals with different seal faces and metal seal components available to minimize thermal expansion. Seal faces are available in different materials such as carbon, stainless, ceramic, and tungsten. Silicon carbide seal faces can withstand temp as high as 2,500°F, whereas carbon-graphite seals can deal with subzero temperatures.
While a single mechanical seal arrangement may fail at high temperatures to result in fugitive emissions, a dual seal arrangement offers reliable support. There are different dual mechanical seal configurations, including back-to-back, face-to-face, and tandem configurations. An experienced rotating equipment engineer can help you make the right choice to improve seal performance.
Top Swagelok Products for High Temp Applications
Pressure reduction can often result in an endothermic change which may require heating to counteract and keep the process gas at the appropriate high temperature. The following applications can assist when high temperature is required.
KEV Series Regulators
The regulator controller should have quick adaptability to changing thermal loads. Otherwise, overshoot can occur, leading to thermal tripping of the entire connected circuit.
The KEV series heated regulators controller quickly reacts to the change in thermal loads, thereby avoiding temperature overshoots with ease. The regulator takes into account several factors for actuation, such as relative temp from the setpoint, thermal load change duration, and rate of change of the temperature. The heater feedback loop was developed using functional models to ensure a proper optimized response to the thermal load without causing overshoot or undershoot.
Hoses for Heated Environments
Swagelok hoses come in a variety of materials such as stainless steel, PTFE, PFA, vinyl, nylon, polyethylene, and rubber. Each type has been rated for a maximum and a minimum temperature. For instance, our metal series hoses offer reliable performance within a range of -328°F to 998°F. If there is no extreme low-temperature scenario, we recommend the PFA tubing series hoses that comfortably operate between 68°F to 400°F. The choices may seem overwhelming, but our team of hose specialists makes it easy for you with a thorough onsite evaluation.
High-Temperature Needle Valves
They are often used for high-temperature applications and lighter, less viscous fluids. Our N series and NH series needle valves can work within a wide temperature range of -63°F to 450°F with PTFE packing and up to 1,200°F with Grafoil® packing. Grafoil is a high-temperature packing material that does not require packing supports. With further customization of body, bonnet, and stem components, these needle valves can achieve tolerance up to 998°F max.
Swagelok Understands Thermal Management Challenges
Swagelok has been helping semiconductor manufacturers in Northern California overcome thermal management challenges for the last 50 years. We have a team of qualified Field Engineers to offer you onsite local support to assess, analyze, and recommend custom fluid management solutions to address high temp environments with ease. They can also help you meet the standards required to keep emissions under control.
For example, say a system needs to be upgraded from a single seal system to a dual seal system. The configuration may typically make use of a buffer or barrier fluid. However, there can be several sub-configurations as per different API piping plans. API plans 52, 55, and 72 ensure good conditions for buffer fluid circulation through a seal support system. Likewise, barrier fluids can be configured as per API plans 74, 54, 53A, 53B, or 53C. Our Field Engineers can suggest the best configuration after a thorough analysis of your semiconductor piping system.
To find out more about how Swagelok Northern California can help you overcome thermal management challenges, contact our team today by calling 510-933-6200.
---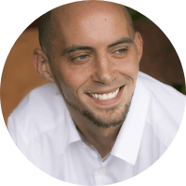 About Morgan Zealear | Product Engineer, Assembly Services

Morgan holds a Bachelor of Science in Mechanical Engineering from the University of California at Santa Barbara. He is certified in Section IX, Grab Sample Panel Configuration, and Mechanical Efficiency Program Specification (API 682), and he is well versed in B31.3 Process Piping Code. Before joining Swagelok Northern, he was a manufacturing engineer at Sierra Instruments, primarily focused on capillary thermal meters for the semiconductor industry (ASML).