Understanding Thermal Dissipation Management Technology for Semiconductor OEMs
by Morgan Zealear, on 6/23/22 9:00 AM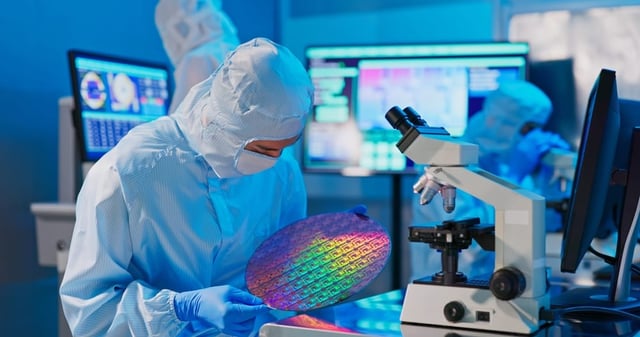 Semiconductors are continuously decreasing in size as smaller chips can improve performance and reduce power consumption. Miniature designs (7nm, 5nm, 3nm, etc.) offer significant benefits to high-end technological domains such as 5G, AI, Hyper Scan Data Centers, IoT, networking, and automobiles. However, pioneering such technology into smaller chips takes more energy during manufacturing. And, with more energy required during production, fab equipment must be able to withstand changes in temperature.
Temperature is a major concern in the semiconductor industry. A slight variation in the process temperature may create a gap between the layers of the semiconductor. If such alignment errors go unnoticed prior to doing any further processing, it may result in an overlay error. To reduce error, semiconductor OEMs need to employ advanced thermal dissipation management technologies.
The Need for Thermal Dissipation Management
Semiconductor fabrication goes through a number of distinct processes, and each process has different temperature requirements. For instance, during the wet etch process, a moderate level of temperature control between 68°F to 140°F (20°C to 60°C) is required. However, for thin-film processes, that temperature window can widen; from -94°F to 392°F (-70°C to 200°C). The table below gives an overview of the typical temperature range for various distinct semi fab processes.
| | |
| --- | --- |
| Process | Typical Temperature Range |
| Photolithography and Track | 68°F to 86°F (20°C to 30°C) |
| Wet Etch | 68°F to 140°F (20°C to 60°C) |
| Dry etch | -4°F to 176°F (-20°C to 80°C) |
| Ion Implementation | 68°F to 176°F (20°C to 80°C) |
| Thin Film | 94°F to 392°F (-70°C to 200°C) |
| Thermal Process | 68°F to 176°F (20°C to 80°C) |
| Test | 94°F to 230°F (-70°C to 110°C) |
The extreme hot or cold fluid gets through pipes, tubes, and hoses before reaching the processing environment. The fluid doesn't touch the chip directly, but that cooling draws past it, transferring that coolness to the wafer. If a loss of heat occurs at any stage of the transportation process, the ideal temperature profile may get compromised.
If the temperature drops too low, tubes and hoses may freeze. If this goes unnoticed, as the ice melts, the water drops could cause issues with equipment. On the flip side, if the temperature rises, causing a wafer to become too hot, processing may be compromised and you'll likely have to scrap a number of wafers. The hotter it gets, the more energy is required to keep the area cool to maintain wafer temperature.
In this regard, analyzing your system for insulation failures and replacing potential hotspots with properly insulated, custom components will help you control the temperature inside and outside of the production environment with ease.
Understanding and Selecting Insulators for Thermal Management
When it comes to selecting insulators for thermal management, there can be no shortcut. The performance of a particular insulator may vary depending on the process and temperature. For instance, a PVC jacket performs best within a temperature range between -30°F to 150°F. However, it may fall below -40°F, and it would be imperative to go for urethane foam instead that operates smoothly at temperatures ranging from -350° F to 250° F. Identifying the system media and the environment to which equipment will be exposed will decide the ideal type of insulator.
Nylon, PFA, polyethylene, PTFE, and rubber are permeable in nature. Even metal-braided insulation may not avoid fluid leakage through material absorption. For instance, fabs using rubber hoses find it challenging to manage an exotic dielectric media that is way hotter than a water-glycol mix. Eventually, the rubber material starts to break down, and binders from the hose material start to clog up the filters. Even going for an over-braided PTFE core hose doesn't offer reliability when the fluid temperature goes beyond 482°F (250° C).
When it comes to thermal dissipation management, it is imperative to partner with an industry-leading component supplier who has a proven track record of delivering customized thermal management solutions in the fluid engineering domain.
How Swagelok Helps Semiconductor Fabs with Thermal Dissipation Management
Swagelok offers a wide range of custom products and also bespoke expert guidance to help semiconductor fabs mitigate thermal management challenges with ease.
To overcome the thermal management challenges of a particular fab, our experienced team makes a complete analysis of the system. They collect information regarding maximum and minimum temperature required for process control, different levels of insulation required for retaining a constant temperature from the source to the point of delivery, and temperature of the media itself. Once they have all the information, they're able to recommend materials and insulations that would help the fab maintain the process temperature and workplace safety without any issue.
Our team will also suggest the best considerations for energy savings​​, dew point and hotspots, unit performance, and budget management. For instance, when it comes to cost savings, we always advise looking beyond expensive equipment at the center; for less obvious opportunities such as pipes, tubes, and hoses. It may happen that a properly insulating hoses routed through a confined area can reduce your energy losses by up to 90%. All it requires is a thorough inspection followed by wise selection of insulations and materials to overcome potential thermal hazards in the long term.
To find out more about how Swagelok Northern California can help you with thermal dissipation management, contact our team today by calling 510-933-6200.
---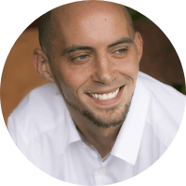 About Morgan Zealear | Product Engineer, Assembly Services

Morgan holds a Bachelor of Science in Mechanical Engineering from the University of California at Santa Barbara. He is certified in Section IX, Grab Sample Panel Configuration, and Mechanical Efficiency Program Specification (API 682), and he is well versed in B31.3 Process Piping Code. Before joining Swagelok Northern, he was a manufacturing engineer at Sierra Instruments, primarily focused on capillary thermal meters for the semiconductor industry (ASML).