4 Tips For Boosting Asset Reliability KPI Metrics For Petrochemical Plants
by Paul Lesnau, on 5/5/20 8:45 AM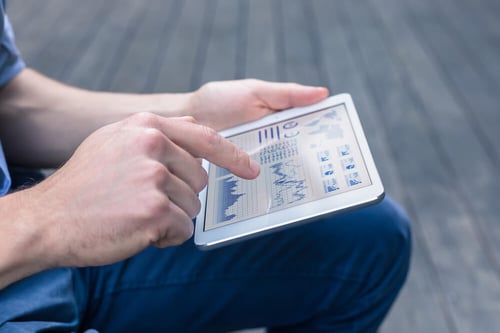 Every critical asset in a petrochemical plant should be tied to a Key Performance Indicator (KPI). Every class of assets will have a distinct set of KPIs and a set of practices and procedures to promote reliable operations. Asset reliability KPIs, when distilled to the simplest metrics, are mean time before failure (MTBF) and mean time to repair (MTTR).
Given the number of pumps situated throughout a petrochemical plant, maximizing their MTBF and minimizing the MTTR can have a dramatic impact on plant performance. Even small improvements to these pump metrics can result in increased asset availability, improved productivity, and lower equipment downtime costs.
The question remains, however: How do you go about such a seemingly monumental task? Let me walk you through it.
Improving Asset Reliability KPI Metrics in 4 Easy Steps
When we look at the causes of pump failure, according to Grundfos, shaft seals top the list.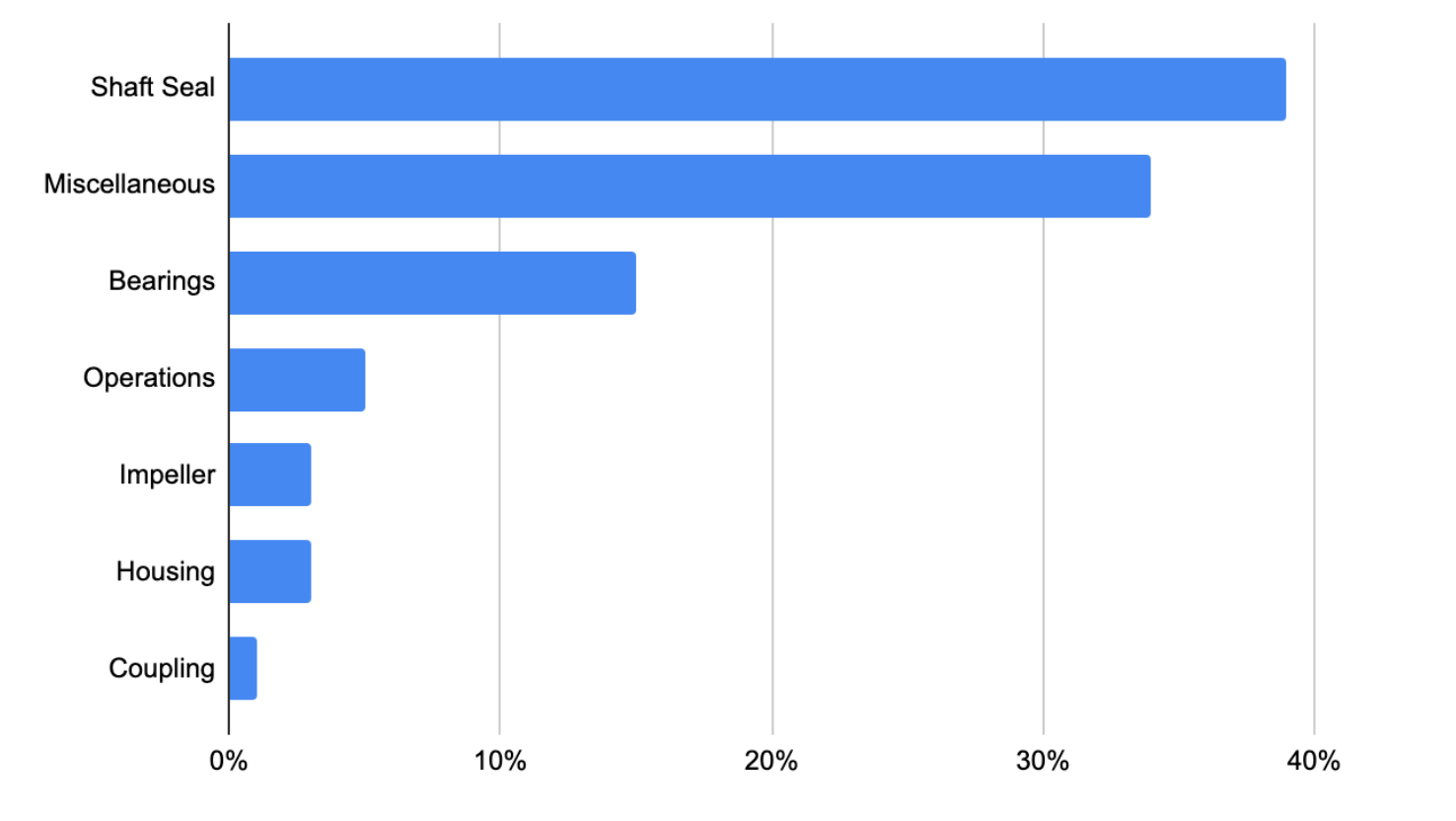 So, let's start there. Based on my experience working with petrochemical plants in Contra Costa County and other regions of Northern California, I have noted that the best improvement value is primarily associated with seal support systems when it comes to boosting asset reliability KPIs. Since there are so many options when it comes to seal support systems, step number one is to reach out for expert guidance.
#1 Work With a Local Partner Who Has Deep Experience With Seal Support Systems
The wide range of pumps installed in a petrochemical plant, the variations in processes they support, and the range of seal support systems and configuration options to maintain the optimum seal chamber environment, can challenge even the most qualified reliability or rotating equipment engineer. Matching the right seal support system plan with the pumping process and configuring the options that will further enhance reliability requires the experience of a partner who knows the petrochemical industry like the back of their hand.
A capable partner will be:
Available for a thorough evaluation of current seal support systems
Able to work with you to identify and prioritize current seal support system deficiencies
Well-versed in the appropriate component upgrades or seal support replacement plans
Capable of providing detailed technical designs and specifications for new seal support systems
Efficient in fabrication, including any required customization, and leak testing each plan prior to delivery.
By including a competent local partner in your strategy, you'll reduce the time required to evaluate your current seal support systems and identify areas in need of attention.
#2 Identify and Replace Outdated Seal Support Systems
A professionally-seasoned seal support partner has closely followed the evolution and development of seal support systems over decades. They know the API 682 Seal Plans 4th Edition in-depth and understand where and how these plans are best implemented. So they'll quickly recognize seriously outdated seal support systems and recommend the appropriate replacements. Replacing problematic, outdated seal support systems is one of the most immediate ways of improving pump reliability metrics.
#3 Upgrade Seal Support Systems When Operating Conditions Change
Over the years, a few of the refinery's processes have likely changed. Heavier, more sulphuric crude has replaced lighter crude in the California Bay Area, for instance. Any number of changes in operating conditions can have a deleterious effect on seal support systems' ability to provide the proper seal chamber environment that promotes pump reliability. And more stringent environmental regulations imposed by the California Division of Occupational Safety and Health (Cal/OSHA) and the Bay Area Air Quality Management District (BAAQMD) have some of the current seal support systems operating on the edge of compliance.
Here are a few examples of condition changes that I see regularly and the requisite API Plan upgrades that could meet the new requirements.
| | |
| --- | --- |
| Change in Condition | Potential Upgrade |
| Higher process fluid temperatures | Additional cooling capacity for flush fluids (API Plans 21, 23, 55) |
| Higher volute pressure | Pressurized barrier fluid for dual seal arrangements (API Plans 53A, 53B, 53C, 54) |
| Increased particulates in process fluids | Strainer or cyclone separator (API Plans 12, 31) |
| Coking in hot hydrocarbon service | Steam quench for the atmospheric side of the seal. (API Plan 62) |
Each of the dozens of API Plans offers configuration options to tailor the seal support system to the exact requirements of the pumping process. Here, too, a local partner brings value by applying their knowledge of petrochemical processes, the different mechanical seal arrangements, and the API Plans that most closely address the process or condition changes.
#4 Don't Jeopardize Seals and Seal Support Systems
Although I've focused on the importance of seal support systems and the vital role they play in pump reliability, their effectiveness can be undermined by external factors. Vibration caused by a loose baseplate, worn bearings, loose couplings, or damaged impeller can force seal faces out of alignment, causing uneven wear and eventual leakage.
If you take a quick glance again at the chart above, you'll see that, together, these external factors are in some way tied to approximately 19% of pump failures. A reliability centered maintenance program that includes vibration analysis is the best strategy for early detection and mitigation of these problems.
A Seal Support System Review is Priority for Better KPI Metrics
These four tips address approximately 58% of the factors associated with pump failures. A systematic review of current seal support systems, conducted with the help of an experienced local partner, is the best first step. This will help you identify critical opportunities for replacements of outdated systems or upgrades to more effectively accommodate current operating conditions.
This approach can make a significant impact on overall asset reliability KPIs for the petrochem plant. The current economic pause, where portions of the refinery may be idle, may provide the ideal window of opportunity to address any seal support system deficiencies.
Finding That Trusted, Local Seal Support System Partner
Swagelok has been working closely with the petrochemical industry in Northern California for more than 50 years to meet mission-critical mechanical seal support systems needs. Our field engineering staff would welcome the opportunity to evaluate assets that smooth refinery production relies on. We offer a wide range of plans, available as kits or assemblies, and can design and fabricate custom solutions to meet unique process requirements.
To learn how Swagelok Northern California can help you boost asset reliability KPI metrics with seal support systems designed, fabricated, and tested prior to delivery, contact our team or call 510-933-6200.
---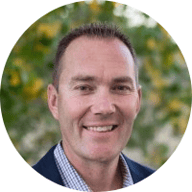 About Paul Lesnau | Sales Manager, Business Development Manager, and Field Engineer
Paul holds a B.S. in Mechanical Engineering from North Dakota State University. Before joining Swagelok Northern California, he was the West Coast Regional Sales Manager for an organization based in Illinois involved in pneumatic and hydraulic applications where he supervised product distribution throughout the western United States, Canada, and Mexico. While in this role, he was able to help provide technical and application-specific expertise to customers and distribution to drive specifications.