Why Equipment Downtime Costs Are Hard to Keep Down—And How to Minimize Them
by Paul Lesnau, on 4/14/20 8:45 AM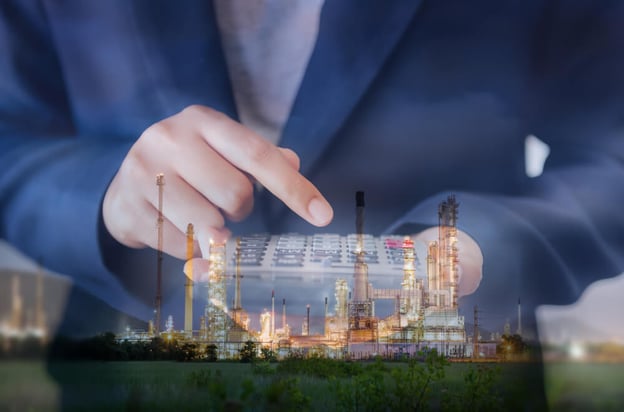 Keeping equipment downtime costs under control is a tall order, especially when many of the components in some refineries—like those in the California Bay Area—are aging or retrofitted with numerous modifications. When equipment fails, you may be looking at more than just the price tag of parts and labor. The cost creep may also involve increased operating costs for time to rework materials in order to meet product specifications and the potential for environmental and safety sanctions.
You can't have that happen on your watch. Fortunately, you have the means to largely prevent typical equipment failures costs from spiraling. By focusing your maintenance efforts on the principal causes that lead to excessive operational downtime, you can mitigate the risk of such failures. An analysis of your maintenance records will likely show the primary vulnerability: rotating equipment.
Controlling Equipment Downtime Costs Starts With Mechanical Seal Reliability
Not all equipment failures are equally detrimental to the bottom line. A distinction has to be made between the relative frequency of a specific type of equipment failure and the duration of downtime associated with that failure. The longer the duration, the greater the adverse impact on operations—and the budget. Most costly unscheduled critical pump shutdowns are related to mechanical seal failures.
Telltale signs that a seal system is likely to fail include pump bearing wear or corrosion of vessels, pipes, tubing, and connections. Unchecked, a stressed seal system may eventually lead to unplanned equipment downtime—and increased operational costs.
Older petrochem refineries are especially at risk for rising equipment downtime costs stemming from mechanical seal failure. Some Northern California plants, for instance, may have aging critical assets like motors and pumps. These plants should be especially wary of components that have been installed over the years and may have limited material compatibility. Some of these refineries may still be running old equipment that met the standards when installed decades ago but may not meet current best practices.
Your preventative maintenance plan needs to methodically address all the failure risk factors by prioritizing the upgrade or replacement of aging critical pumps and support systems. Existing, but not outdated, pumps may benefit from:
⇒ Adding new seal support system components and instrumentation designed for the specific needs of the pump and fluids to monitor and maintain the seal chamber environment
⇒ Installing new seal support systems that maintain a proper seal chamber environment
For obsolete equipment, you may consider installing new pumps that offer better design and materials that are in line with current industry standards.
When it becomes time to purchase a new pump, you should carefully consider the performance metrics supplied by the vendor. This would include expected lifetime to failure for seals and bearings run under a specific set of conditions. However, longevity is not totally independent of the seal support system, which also has to be chosen and assembled wisely.
Building whole assemblies in-house introduces uncertainty, not only from unreliable fittings but also because having 'too many cooks in the kitchen,' so to speak, decreases quality assurance and quality control. Safety is on the line—as well as time, money, and reputation. Without strict quality control, results will vary. There are no guarantees.
You need an outside vendor who can help eliminate most of the uncertainty in keeping equipment downtime costs under control. The best seal pump vendor choice will be able to provide:
Audits and recommendations on how to improve seal support systems and ways to reduce the number of potential leak points
Training for assembling various seal plans under API 682
Preassembled seal plans and components with high quality control standards
Lifetime Warranty backing their work
Local support services, parts, and assemblies
Your Local Choice for Seal Pump Components and Assemblies
Swagelok understands how critical prevention of unplanned downtime is to optimal refinery operations and budget control. Whether you need help pinpointing improvement opportunities, training, reliable components or turnkey Assembly Services, Swagelok can help keep your rotating equipment running efficiently, with less downtime and fewer leaks. Our seal support systems are designed, fabricated, and assembled by Swagelok-certified Assembly Technicians—and backed by the best Lifetime Warranty in the industry.
Swagelok Northern California can simplify your logistics with local Assembly Services by certified experts for the best quality assurance. Contact our team or call us today at 510-933-6200.
---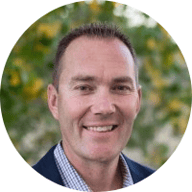 About Paul Lesnau | Sales Manager, Business Development Manager, and Field Engineer
Paul holds a B.S. in Mechanical Engineering from North Dakota State University. Before joining Swagelok Northern California, he was the West Coast Regional Sales Manager for an organization based in Illinois involved in pneumatic and hydraulic applications where he supervised product distribution throughout the western United States, Canada, and Mexico. While in this role, he was able to help provide technical and application-specific expertise to customers and distribution to drive specifications.