How API Plan 72 Supports Mechanical Seal Reliability—And Why California Refineries Need Implementation Support
by Malik Durojaiye, on 9/22/21 9:00 AM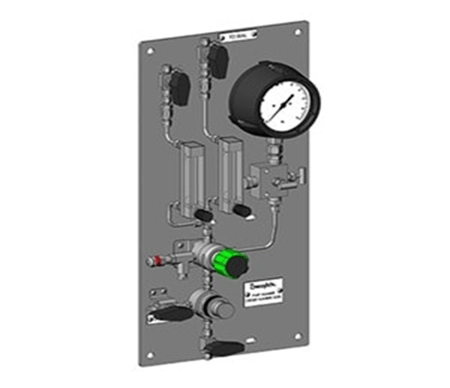 In Northern California, refinery processes involving light hydrocarbons and high vapor pressure fluids often present challenges when it comes to ensuring that these gases and fluids remain safely contained within the systems, piping, and pumps involved in the process. To combat leakage and protect the atmosphere, dual mechanical seals and seal support systems that deliver buffer or barrier fluid to the seal are chosen to maintain seal reliability.
API Plan 72 supports mechanical seal reliability by supplying a clean, dry buffer gas (typically nitrogen) between the dual seals at a pressure lower than the process pressure. This allows minor amounts of process fluid to leak across the inboard seal into the buffer gas. The nitrogen dilutes process leakage from the inboard seal and sweeps it to a vapor recovery collection system. For condensing leakage, API Plan 75 is used as the collection system; for non-condensing leakage, API Plan 76 would be used for the collection of primary seal leakage.
When installed properly, API Plan 72 can support mechanical seal reliability that leads to successful and safe operations and reduced operating delays; but, this isn't always the case. Improper implementation of API Plan 72 can lead to issues with pressure and interplay issues with other system components (e.g., Plan 75 and Plan 76 leak detection systems. By consulting with a reputable seal support system vendor, consequential problems—as discussed in this article—can be avoided.
What Can Happen With Improper API Plan 72 Implementation
There are several issues that can occur when API Plan 72 isn't installed properly to support the mechanical seal. These issues can lead to leaks, damage to system components, and even explosions with a build-up of pressure.
Pressure Calibration Issues
In a properly installed API 72 Plan, a pressure regulator sets the gas pressure no higher than the required psi as it enters the seal chamber. The pressure in the system should be limited based on the gas substance used in the system (typically, nitrogen). This should not be more than 10 psi (0.68 bar). Similarly, the pressure regulator and the alarm point on the leakage collection system on the panel should be adjusted based on the gas substance used. Buffer gas pressure should also be less than the seal chamber pressure.
If there's an issue with Plan 72 implementation, proper pressure calibration is at risk, leading to damage to the seal which ultimately results in leakage. Further, damage to the seal can result in water vapor entering the system which will result in ineffective refinery processing. Finally, the ineffective control of pressure can also result in ineffective control of temperature. This is particularly problematic as Plan 72 provides necessary icing on cold applications and some cooling to the outer seal.
System Integration Problems
API Plan 72 should also be able to seamlessly integrate with other seal support system designs such as Plan 75 and Plan 76 because these leakage detection systems aid in supplying low-pressure buffer gas. It is important to release the proper amount of gas between the inner and outer containment seal. Poor integration of an API Plan 72 design may result in the inability to prevent fugitive emission from escaping to the atmosphere due to primary seal leakage not being swept away.
By working with experts, issues with pressure and temperature and the resultant leaks and ineffective processing can be avoided.
The Benefits Expert Guidance for API Plan 72 Installation
Properly installed API Plan 72 panels and kits provide a clean, regulated gas supply to a dual unpressurized seal arrangement. The benefits of Plan 72 include preventing leaks to the atmosphere and maintaining proper pressure and temperature in the system.
Seamless Integration
Seamless integration among systems helps to prevent leakage and allows for proper temperature and pressure control. For instance, it is important to determine if API Plan 75 or Plan 76 (both commonly used with API plan 72) are needed in conjugation with Plan 72. Whereas Plan 75 should be used as the collection system for condensing leakage, Plan 76 should be used for the collection of primary seal leakage for non-condensing leakage.
Leak Prevention, System Reliability, and Safety
When implemented properly, API Plan 72 provides a fail-safe for other seal failures and prevents the build-up of pressure. Plan 72 serves as a containment seal in the event of inboard seal failure. It utilizes a buffer gas that is passed through a containment seal chamber to sweep leakage away from an outer seal collection system. Nitrogen gas cools seal faces and high vapor pressure liquids. As such, API Plan 72 can support mechanical seal reliability and may prevent larger and more costly issues which may occur due to damage from high-pressure gasses.
Swagelok Expertise Aids Mechanical Seal Reliability With Proper API Plan 72 Implementation
If any of your currently installed mechanical seal support systems, such as API Plan 72, are underperforming in their ability to capture and recover hydrocarbons because of changes to process conditions, aging components, maintenance difficulties, or poor design and implementation, Swagelok will work with you to understand the issues and recommend solutions that eliminate those problems. Our local Field Engineers will conduct an onsite analysis of the pumping process, identify factors that undermine performance, and recommend components, design changes, upgrades, or even replace seal support systems, if necessary.
For more than 50 years, Swagelok has been serving the needs of the chemical and petroleum industries in Northern California. Swagelok maintains an extensive inventory of top-quality fluid system components in our Bay Area facilities. Our local technicians can quickly build and test any assemblies or complete seal support systems prior to delivery. When you work with Swagelok, you benefit from our refinery experience, the convenience of local support, and the backing of worldwide Swagelok industry expertise.
To find out more about how Swagelok Northern California can help you with mechanical seal reliability and API Plan 72 implementation for your seal support system needs,contact our team today by calling 510-933-6200.
---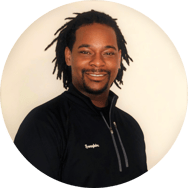 About Malik Durojaiye | Field Engineer, Assembly Services
Malik Durojaiye began his Swagelok career in 2019 as a Custom Solutions Engineer in our Assembly Services group. Prior to Swagelok, Malik developed as a design engineer as well as a manufacturing engineer for 6 years serving Kentucky and California with Altec Industries; a leading provider of products and services to the electric utility, telecommunications, tree care, lights and signs, and contractor markets.