Top 4 Benefits of Dry Running Containment Seals—And Their Support Systems
by Malik Durojaiye, on 9/14/21 9:00 AM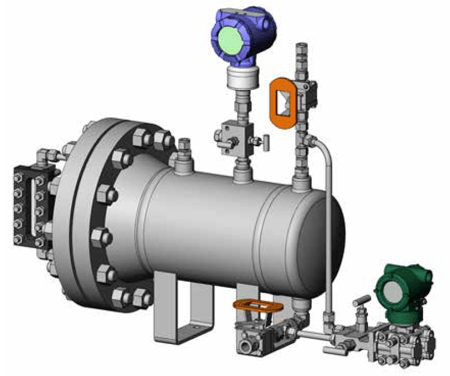 Dry running containment seals appear very similar to traditional wet seals at first glance. They have non-contacting mechanical faces—a rotating ring and a stationary ring. Dry gas seals are typically used in centrifugal compressors or pumps in petrochemical processing and gas transmission.
Dry gas seals need a supply of dry gas to maintain the required seal chamber environment. For compressors, the source is the compressor discharge which is filtered and delivered to the seal chamber. For centrifugal pumps, it's usually plant nitrogen delivered at the appropriate pressure and flow by the seal support system.
Dry running containment seals are less common than wet seals, but they play a critical role in many petrochemical processes and offer some significant benefits. Below, we'll look at four of the biggest advantages of dry running containment seals.
1. Improved Reliability and Seal Life
Reliability is the main advantage of dry running containment seals over wet mechanical seals. They operate under low-pressure, dry running conditions for the majority of their life. Because they are non-contacting, wear is negligible and their theoretical lifetime is limited only by secondary sealing elements. It's not unusual for dry running containment seals to operate for ten years or more before being refurbished—much longer than wet seals.
2. Reduced Emissions/Leakage
Because the seal face clearance is so small with dry running containment seals, leakage to the atmosphere is very low. Gas seals reduce leakage tenfold over wet seals because of the very thin clearance between the seal faces. This can result in cost savings for the end-user and reduced tax penalties on gas flaring.
There may be special HSE compliance requirements for volatile fluids that pose environmental risks if leaked to the atmosphere. API Plan 74 offers a reliable means of preventing these emissions. API Plan 74 delivers pressurized barrier gas, usually plant nitrogen, to a dual seal arrangement, providing a high level of reliability against leakage of hazardous fluids. Because of these capabilities, API Plan 74 is appropriate for dry gas seals in pumps or compressors used for:
Process fluids containing solid particulates
Toxic or hazardous fluids
High-vapor pressure fluids
Volatile light hydrocarbons
Clean, non-polymerizing fluids (polymers are problematic for inboard seal faces)
3. Reduced Installation and Operating Costs
A dry running containment seal is similar to a traditional mechanical seal, except it is designed with high precision to negate the need for liquid lubrication at the sealing faces, which can also be source of contamination. If the process fluid is clean and dry, the dry seal doesn't require a flush, and no reservoir is required—just the plant nitrogen line. Because the seal doesn't require as many components to support it as a wet seal, the installation is typically simpler and less costly.
Dry running containment seals have lower operating costs, too. They use significantly less energy since they don't require subsystems like seal oil pumps and degassing tank heating systems. The simplicity of dry running containment seals also means routine maintenance is less frequent and less costly than with wet seals.
4. Safe Sealing of Hazardous Fluids
Dry running containment seals are especially useful for preventing leakage of hazardous, flammable, or toxic vapors from the process fluid. The faces of a dry running containment seal are designed for sealing high gas pressures and are very tolerant of pressure fluctuations in the hydrocarbon recovery or flare system.
Under normal conditions, the containment cavity is under low pressure, and no liquid contacts the outboard seal faces. Normal leakage from the primary seal is vented or drained away by the buffer or barrier gas. If the primary seal fails, the containment seal can prevent the process fluid from leaking to the atmosphere by temporarily operating at the process fluid conditions with the process fluid lubricating the seal faces.
API Plan 76 is used when primary seal leakage consists of non-condensing vapors. This plan works in combination with a buffer or barrier gas to safely vent leakage to a flare or vapor recovery system. It can be outfitted with an alarm to warn when pressure indicates the primary seal is about to fail.
Seek Expert Help for Designing and Installing Dry Running Containment Seals
While dry running containment seals may seem relatively simple, if you're replacing older wet seals with dry running containment seals, or you're installing a new dry running seal support system, it's a good idea to seek the guidance of an experienced seal support system expert from a reliable vendor like Swagelok.
An experienced dry running containment seal vendor will help you determine the proper seal arrangement for your process conditions. Our Field Engineers can perform an onsite evaluation of your process and design, fabricate, and thoroughly test the API plan that best meets the process requirements.
Swagelok has been supporting the petrochemical industry in Northern California for more than five decades. Our Field Engineers have the experience and expertise to make sure your dry running containment seals are designed and installed safely and operate reliably. We're always available for support via phone, email, or on-site meetings to troubleshoot dry gas seal problems and improve performance.
To find out more about how Swagelok Northern California can help you select the right API plan for dry gas seals for your specific process needs, contact our team today by calling 510-933-6200.
---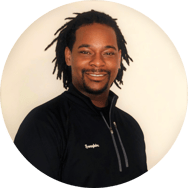 About Malik Durojaiye | Field Engineer, Assembly Services
Malik Durojaiye began his Swagelok career in 2019 as a Custom Solutions Engineer in our Assembly Services group. Prior to Swagelok, Malik developed as a design engineer as well as a manufacturing engineer for 6 years serving Kentucky and California with Altec Industries; a leading provider of products and services to the electric utility, telecommunications, tree care, lights and signs, and contractor markets.