Comparing Northern California Semiconductor Equipment Suppliers of Gas Distribution Systems
by Morgan Zealear, on 11/11/21 9:00 AM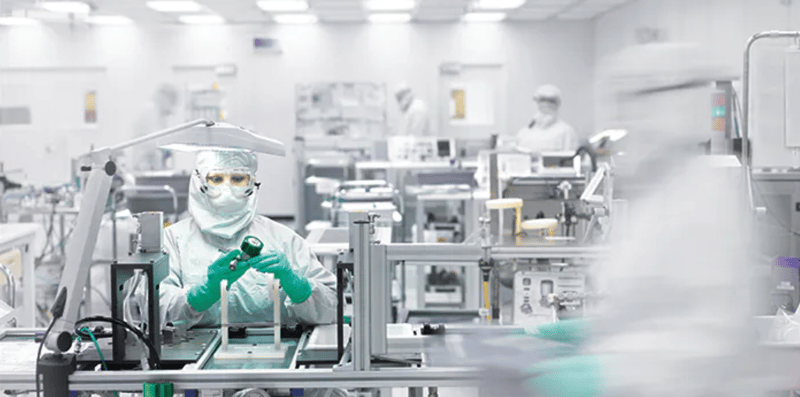 Having a reliable supply of gas is critical to semiconductor production in California. Gases such as nitrogen, oxygen, argon, and hydrogen need to be precisely and accurately delivered at every stage of the fabrication process to ensure quality and purity standards are met. Because of this, it's important that semiconductor factories (fabs) choose the right equipment supplier for gas distribution systems.
In this article, we will discuss what to look for in a semiconductor equipment supplier for gas distribution systems and offer tips on how to choose the supplier for your Northern California facility.
What To Look For in a Gas Distribution Equipment Supplier
A reliable gas distributor system supplier will offer expert consultation for ongoing support, quality components that are customizable, and replacement parts and systems that are readily available.
Quality Components
Gas delivery systems should meet all pressure, temperature, and flow requirements for semiconductor production. Failure to meet these requirements could result in potential gas leaks—which pose risks for operators and can lead to costly downtime.
Quality components should endure the wear and tear of typical use. For instance, a quality dry gas seal has a service life of up to 10 years. However, if components allow for contaminants and particles to enter the system, the service life of dry gas seals is significantly less. As such, quality components are beneficial to mitigate issues for themselves and the semiconductor equipment to which it delivers gas.
Gas distribution components that are installed and functioning properly, such as the gas seal panel, should be relied upon to alert operators of a potential leak. Quality components ensure the long-term efficiency and safety of operations.
The quality of a gas distribution system is not just about the system itself; it is also about how it works in specific environments. In that regard, gas distribution systems should have customizable options for your specific semiconductor equipment needs.
Gas Distribution System Customization
A quality supplier should provide customizable options for your gas distribution needs. Gases will have different vaporizing and condensing temperatures. And, they may have different corrosive effects. Gas distribution system components—such as tubing and valves—need to be constructed out of materials that work with pressure, temperature, and reactivity of the gas used by the semiconductor fab. Suppliers should provide equipment and component options that match the needs of the fab.
The methods of gas distribution may also differ based on fabrication needs. Having a quality gas distribution system supplier will allow for different valves to be selected for continuous, semi-continuous, or discrete flow of gas options.
The quality and customizability of the gas distribution system is not the only thing that is important when choosing a supplier—the supplier should also quickly attend to replacement needs and provide the expertise to maintain safe and efficient operations.
Quick Component Replacement and Ongoing Support
Maintaining safe and efficient operations is mission-critical for semiconductor fabrication. A shut down in operations is costly for both the service costs and the lack of production. A quality supplier should provide replacement parts and systems in a timely manner. Local suppliers can deliver components quickly because they are close in proximity and understand the needs specific to any local safety regulations that you may need to adhere to. One who knows gas distribution systems inside and out will quickly assess the issue and replace any parts and components to resume operations.
A quality supplier will also provide expert consultation for insights into preventing future issues. They will determine current problems and predict common issues. They can determine if a gas leak is present or if certain equipment is malfunctioning. By examining your production plan, they can make suggestions to extend the service life of components and suggest ways to upgrade the system for increased efficiency.
Choosing a Northern California Semiconductor Equipment Supplier for Your Gas Distribution Needs
Having a quality gas distribution system supplier for semiconductor equipment is important for keeping operations at peak efficiency. The supplier can provide quality components that are customized to production needs and provide the experts to install such components.
For decades, Swagelok has been helping process and manufacturing companies in Northern California and Western Nevada to improve component reliability and through the guidance of dry gas seal and support system selection.
Swagelok's geographic proximity means that experts and equipment will quickly arrive to mitigate operational issues and suggest methods for a smooth implementation of new or replacement components.
To learn more about how Swagelok Northern California can help you with your gas distribution system needs, contact our team today by calling 510-933-6200.
---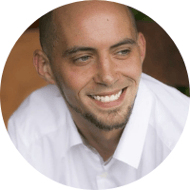 Morgan Zealear | Product Engineer – Assembly Services
Morgan holds a B.S. in Mechanical Engineering from the University of California at Santa Barbara. He is certified in Section IX, Grab Sample Panel Configuration, and Mechanical Efficiency Program Specification (API 682). He is also well-versed in B31.3 Process Piping Code. Before joining Swagelok Northern California, he was a Manufacturing Engineer at Sierra Instruments, primarily focused on capillary thermal meters for the semiconductor industry (ASML).