Don't Misdiagnose Pump Seal Cooler Problems—Read This First
by Paul Lesnau, on 7/24/20 8:45 AM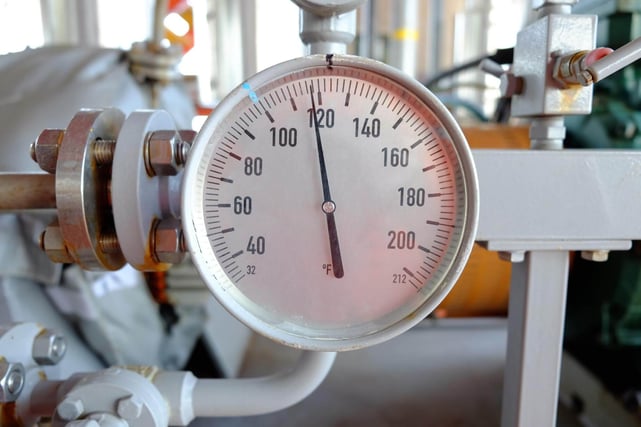 Another day, another pump seal cooler problem at the refinery. You've done everything you can think of. At first, you addressed the water flow issue in the exchanger. Then, you looked at whether the pump seal was actually removing enough heat from the pump. But the problem remains. What's next?
It may feel like you're in a fix, but what you are really facing isn't that uncommon. Pump seal cooler problems get misdiagnosed all the time—I see it regularly as a consultant for Northern California refineries. So, let me save you some time and frustration by walking you through what to check now.
Diagnosing Pump Seal Cooler Problems
Many seal plans have either a cooling coil inside the fluid reservoir or a small external heat exchanger. And this device is usually an easy suspect if you are seeing signs of insufficient cooling. The cooling water side of a cooling coil or an external heat exchanger can get plugged from material in the water system. Scale and corrosion may build up over time and limit cooling water flow. It happens, but it's not always the root cause.
Causes of insufficient heat removal
It often pays to look a little deeper to make sure you understand what the root cause of your heat removal problem really is. It could be something going on with the seal support system. Let's look at some common causes of insufficient flow stemming from there.
Common "Bad Actors"
What to Look For
Pumping ring

Verify the pumping ring is still performing as designed. If not, it may not be moving enough flow to remove heat from the system. If flow rates are low enough, an external heat exchanger may not have turbulent flow in it either.

Tubing system

Look for changes in the tubing system. The problem could be something simple, such as replacing a section with a smaller ID tubing or a longer, higher pressure drop section. Alternately, something may have pinched or otherwise crunched the tubing, also restricting flow.

Mechanical seal clogging

Often particulates in the process fluid can get stuck in the mechanical seal, limiting the flow through it. A

good flush

can often remove these obstructions.

These are fairly simple troubleshooting steps to take. And they may solve your problem. But, sometimes, the trouble runs deeper.
What if it isn't insufficient heat removal—it's increased heat production?
Bay Area refineries have undergone a lot of changes over the last few decades, transitioning to heavier and heavier crude stocks. Now, as light tight oils (LTOs) are becoming more common, local refineries are beginning their next round of changes. For rotating equipment engineers, this often means looking at how those process changes could change buffer and barrier fluid choices.
⇨ Here's the key: The wrong barrier or buffer fluid won't provide enough lubrication to prevent heat build-up in the pump seal cooler. And that, in turn, means more mechanical seal repair costs.
If a pump is still using water, you need to know that it is a terrible lubricant. Water was likely picked for its low installation cost and relatively high heat capacity compared to older seal fluids. A modern barrier or buffer fluid can have substantially better lubrication properties while maintaining the high heat capacity and helping to lower lifecycle costs.
Process fluids are often used as the seal fluid on the inner seal of a dual mechanical system. Unfortunately, as process conditions change for different operating modes, too many refineries don't look at changes to the lubrication that a different process stream may provide at the inner seal—until after failure. Just small changes can take a borderline system from acceptable to overheating.
Even when your seal system problems seem simple, like an undersized cooler or one without serviceability, it's worthwhile to involve your seal support system vendor during your troubleshooting. Often, systems have changed over time and the old system may need a more substantial upgrade. Your seal support vendor can help you take a deeper dive into the causes of heat build-up and suggest system changes to address it.
How a Seal Support Vendor Can Help Solve Pump Seal Cooler Problems
Your seal support system vendor can help you look at the whole system and make sure you understand the root cause of your cooling problems. You'll want a seal support system vendor who is local and can be on-site to help with the evaluation. Whether you end up needing a new cooler, a possible fluid upgrade, or other system repair, expect that the vendor will help you identify and solve the underlying pump seal cooler problems, not just treat the symptoms.
With a team of experts located here in Northern California, Swagelok is your first stop for evaluating seal support systems. Our certified team of engineers has extensive experience in Bay Area refineries and addressing overheating seal systems. From simple solutions like an upgraded fluid to designing and delivering a new seal support system, we can help you root out the real problems and implement lasting solutions.
Swagelok Northern California can help you with all your seal support system troubleshooting, design, fabrication, and assembly needs. Contact our team today by calling 510-933-6200.
---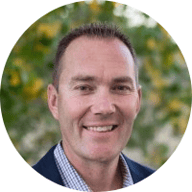 About Paul Lesnau | Sales Manager, Business Development Manager, and Field Engineer
Paul holds a B.S. in Mechanical Engineering from North Dakota State University. Before joining Swagelok Northern California, he was the West Coast Regional Sales Manager for an organization based in Illinois involved in pneumatic and hydraulic applications where he supervised product distribution throughout the western United States, Canada, and Mexico. While in this role, he was able to help provide technical and application-specific expertise to customers and distribution to drive specifications.