Selecting Among Mechanical Seal Support Arrangement Types for Older Petrochem Refineries
by Paul Lesnau, on 5/19/20 8:45 AM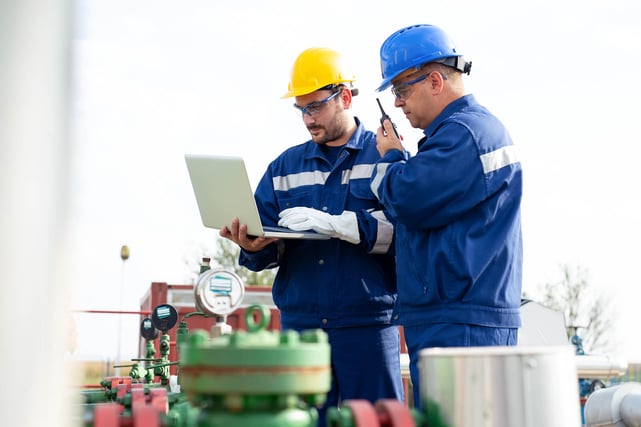 The newest California Bay Area refinery was built in the late 1960s. Four others were built before 1915. So, whether you are operating at Chevron in Richmond or Marathon in Martinez, you are likely dealing with aging assets. And, in the current economic climate, reliability engineers are challenged to cost-effectively maintain them. For many, the deferred maintenance strategy is no longer practical.
For critical assets like pumps operating at the edge of the bathtub curve, requiring increasing maintenance to stave off leakage, it's time to address some ongoing problems. How many outdated packings have been put off for replacement? How many old seal support systems are difficult to access or maintain? How many seals and support systems are continuously stressed from changes in process fluids, pressures, or temperatures?
It just makes common sense to take the time to address these issues before they become bigger problems by prioritizing and replacing key mechanical seal supports. But, how do you choose among the arrangement types for a new mechanical seal support system? Let me walk you through the options.
Dual Seal Options: Match Seals To Pump Processes
Matching the proper mechanical seal to the pumping process is critical to long-term reliability and safety. For many hydrocarbon pumping processes today, dual mechanical seals provide the highest level of reliability and safety. Dual seals fall into three general classifications.
Back-to-back configurations, with two seal faces opposing one another, are the best choice for general-purpose applications.
Face-to-face configurations are used when physical constraints, as is often the case in retrofitted plants, prevent the use of back-to-back or tandem seal arrangements. Part of the seal is within the seal chamber, part is outside.
Tandem (or face-to-back) configurations have two sets of seals identically orientated and mounted in-series. In this arrangement, the outboard (atmospheric) seal provides full pressure back-up to prevent hazardous leaks. This is good for fluids with particulates and preferred for petrochemical processes.
Within these three categories, there are numerous variations of seal designs, seal face materials, and configuration options. That's why it's a good idea to consult with pump and/ or mechanical seal manufacturers to determine the right type of dual mechanical seal and configuration for specific pumping processes.
Barrier and Buffer Fluids: Critical to Dual Seal Reliability
All dual seals require some type of barrier or buffer fluid to lubricate inboard and outboard seal faces and maintain the proper seal chamber environments. Barrier fluids maintain pressure from 15 to 30 psi above the pumped process fluid pressure. Buffer fluids maintain a lower pressure than the pumped process fluids. Buffer fluids are appropriate when contamination of the process fluid is unacceptable. The combination of mechanical seal type and buffer/ barrier fluid influences the type of mechanical seal support arrangement you choose.
Choosing Between Mechanical Seal Support Arrangement Types
The selection of the appropriate mechanical seal support arrangement type is also best accomplished with the guidance of experienced professionals. Just as there is a wide variety of dual seal configurations, there's a similar variety of plans for dual seals. The table below briefly describes several of the types and their applications.
Mechanical Seal Support Arrangement Types (Plans)
Capabilities and Uses
Plan 52 Buffer Fluid Seal Pot

Uses a reservoir and pump ring to provide positive circulation of unpressurized buffer fluid between inboard and outboard seals for newer systems.

⇨ Ideal for light hydrocarbons or fluids with high vapor pressure.

Plan 53A Barrier Fluid Seal Pot

Utilizes a reservoir and, often, plant nitrogen for pressurization to circulate barrier fluid between inboard and outboard seals. Allows barrier fluid leakage across the inboard seal face and into process fluid for lubrication so it must be chemically compatible.

⇨ A good choice when process dilution is acceptable.

Plan 54 Barrier Fluid

Delivers cool, clean pressurized barrier fluid to seal chamber via a custom-engineered external system. Provides barrier fluid cooling and circulation even when the process pump is inactive.

⇨ A solid selection for enhanced monitoring of seal performance with optional filters, sensors, and flowmeters.

Plan 72 Buffer Gas

Supplies clean, dry buffer gas, typically nitrogen, from an external source to the inboard and outboard seals. Buffer gas can sweep inner seal leakage away from the outer seal into a collection system.

⇨ When inboard seal failure is a concern, this plan serves as a containment seal.

Plan 74 Barrier Gas

Supplies pressurized barrier gas such as nitrogen from an external source between the inboard and outboard seals. System allows a small amount of nitrogen leakage into the process fluid.

⇨ Prevents process leakage to the atmosphere in the event of inboard or outboard seal failure.
Dual seals and their seal support systems provide the best approach for improving pump reliability and reducing process emissions in older petrochemical plants. But with so many options, even the most seasoned rotating equipment engineer can be challenged by the decisions required to select the most suitable mechanical seal support system for dual seals. Pump operating environment, local and state regulations, seal design, process fluid and barrier/buffer fluid pressures, piping, and instrumentation all factor into those decisions.
Upgrading pumps with dual seals and mechanical seal support systems may also involve customized design to:
Accommodate existing infrastructure
Improve accessibility for easier maintenance by installing vapor lines that go up rather than pocketing downward or employing transmitters to remotely monitor pump, seal, and support system performance
Comply with site-specific requirements such as maintaining pressure vessels under a certain size and/ or strength
To find the right seal support system to meet the requirements of the refinery's current pumping processes, you should consult with a local expert.
Rely on Local Expertise to Select The Best Mechanical Seal Support Arrangement Type
Swagelok works closely with petrochemical plants across Northern California and understands the challenges of meeting local regulatory requirements while weighing the costs of ongoing maintenance against the need for upgrades. As a local partner, Swagelok field engineers can meet with you on-site or via 'virtual engineering' consultation to thoroughly assess your mechanical seal support needs.
Based on an expert assessment of your needs, we'll recommend the appropriate mechanical seal support arrangement types for the seals and pumps then provide detailed design documents for your review. Once approved, local certified technicians fabricate the seal support systems and thoroughly test them prior to delivery. Our ISO 9001 certification and industry-leading Lifetime Warranty ensures you receive the highest quality standards in the design, components, and fabrication of your seal support systems.
To learn how Swagelok Northern California can help you improve pump reliability and safety in petrochemical plants by providing expert consultation and Assembly Services, contact our team today by calling 510-933-6200.
---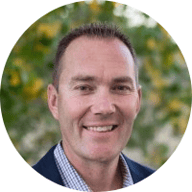 About Paul Lesnau | Sales Manager, Business Development Manager, and Field Engineer
Paul holds a B.S. in Mechanical Engineering from North Dakota State University. Before joining Swagelok Northern California, he was the West Coast Regional Sales Manager for an organization based in Illinois involved in pneumatic and hydraulic applications where he supervised product distribution throughout the western United States, Canada, and Mexico. While in this role, he was able to help provide technical and application-specific expertise to customers and distribution to drive specifications.