When you Need a Dry Gas Seal Assembly in Northern California, Remember the Seal Support System Too
by Malik Durojaiye, on 10/19/21 9:00 AM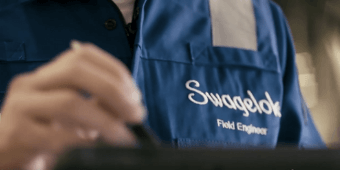 Dry gas seals are an excellent choice for refineries; they have a long service life, often require less maintenance and lower service costs than wet seals, and are often the only option for particular chemicals (e.g. heat sensitive or corrosive fluids and gases). Dry gas seals work by having the two sides of a seal (one flat and one raised) separate as gas flows across the faces of these seals. Dry gas seals play a critical role in refinery operations by separating the process gas from other components of operation. If dry gas seal failure occurs, it can be catastrophic in terms of limitations on refinery production. It is therefore imperative that refineries quickly get a new dry gas seal assembly to mitigate risks and minimize downtime.
Reasons for dry gas seal failure are varied but include contaminants in processes, poorly functioning components, and a seal support system that fails to work properly with the dry gas seal. Integrating a dry gas seal requires expert knowledge of operations including the chemicals involved in operations and components of the seal support system.
Over the next few paragraphs, we will discuss common root causes of dry gas seal and support system failure and the importance of having local expert guidance.
Reasons for Dry Gas Seal Failure
There are several reasons for dry gas seal failure. These include contaminants entering processing, poorly functioning components, and issues with compatibility of components of the seal system. Here's what to look for when troubleshooting.
Contaminants Entering Processing
Contaminants could enter at any point through the processing operation. Often, contamination occurs through leaks in the system to the atmosphere. However, contaminants can also enter the system from impurities found in the gases being used. Dry gas seal failure occurs when these contaminants get in the grooves on the seal faces of a dry gas seal. These contaminants prevent the two seal faces from separating, causing the seal faces to damage each other and leading to issues with the flow of gas.
Poorly Functioning Components and Poor Integration of Seal Support Systems
The components of a dry gas seal function poorly if they are not designed for the chemicals, pressure, volume, or flow in operations. Different gases used in operations can be corrosive to certain components. These chemicals have different reactions to temperature and this can result in a build-up or decrease in pressure that deviates from optimal operations. Damage to components can then occur which may result in an inconsistent flow of gases and liquids, inaccurate monitoring of dry gas seals, and eventual system failure.
To mitigate dry gas seal failure and to allow for operations to quickly resume, it is ideal to consult with a local expert on dry gas seal assembly. This expert can provide the fastest solution to current dry gas seal problems and make suggestions to limit future dry gas seal failures.
Quickly and Efficiently Replace a Dry Gas Seal Assembly
Having a local expert can help refineries quickly integrate a new seal support system into operations and reduce downtime after a dry gas seal failure. A local expert can help determine the reason for a dry gas seal failure as well as issues with current components of the system. A local expert can also determine if current components are allowing contaminants from the surrounding atmosphere into the system. As dust contaminants are one of the most common issues to result in dry gas seal failure, determining if current components or current auxiliary components (e.g. pipes) are allowing gas to enter the system will not only be beneficial to immediately get operations up and running but will be beneficial at preventing failure from happening again. Local experts can also help determine if current components are operating at peak efficiency and if any of the current components are showing signs of corrosion.
The Benefits of a Local Seal Support System Expert
A seal support system failure can be an unexpected event and cause a total operation shutdown. This delay in production is more than a minor inconvenience; it can result in significant costs and limitations in production. Ordering spare supplies from a distant supplier can result in long delays and doesn't come with the support needed for dry gas seal assembly. A spare seal support system can be beneficial but needs to be implemented seamlessly. By having a local expert who can quickly replace—and help upgrade—a seal support system, operations can safely resume in a timely manner. Further, an understanding of the seal support system operation failure may provide insights into preventing one in the future. As such, having a local expert that understands the operations is tremendously beneficial for both resuming operations and maintaining safe and efficient operations.
At Swagelok, we understand the importance of designing and fabricating reliable support systems. For decades we've been helping process and manufacturing companies in Northern California and Western Nevada to improve component reliability and mitigate dry gas seal and support system failure.
Our Field Engineers are available for consulting at your facility or online. We'll work closely with you to understand your specific process requirements. With this understanding, we'll design, fabricate, and thoroughly test your dry gas seal support systems following ISO 9001 standards.
To find out more about how Swagelok Northern California can help you with your dry gas seal and all your seal support system needs, contact our team today by calling 510-933-6200.
---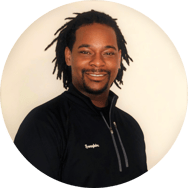 About Malik Durojaiye | Field Engineer, Assembly Services
Malik Durojaiye began his Swagelok career in 2019 as a Custom Solutions Engineer in our Assembly Services group. Prior to Swagelok, Malik developed as a design engineer as well as a manufacturing engineer for 6 years serving Kentucky and California with Altec Industries; a leading provider of products and services to the electric utility, telecommunications, tree care, lights and signs, and contractor markets.