How to Improve the Equipment Downtime Metrics at Your Bay Area Petrochem Plant
by Paul Lesnau, on 4/28/20 8:45 AM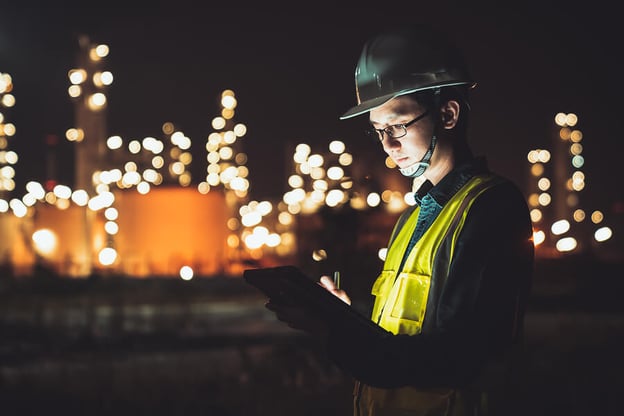 Some refineries, like those in Northern California refineries, face downtime challenges due to the age of the plants. Some assets, installed decades ago, demand an inordinate amount of maintenance activity to remain functional. With thousands of pumps supporting round-the-clock operations, measures to reduce planned, as well as unplanned, downtime associated with pumps can make a significant impact on equipment downtime metrics.
Improving requires careful evaluation of operational variables, determining which ones have the greatest influence on performance, which ones can be controlled, and to what degree. Whether you're working at Chevron or P66, when you take a close look at your maintenance records, you'll likely find that, more often than not, it's mechanical seal failures that are responsible for unplanned downtime.
But how do you resolve this root cause?
Solving Poor Equipment Downtime Metrics
Seal support systems play a vital role in maintaining a seal chamber environment to ensure reliable pump operations. When mechanical seals and their support systems are no longer adequate for the process, pump leakage—gradual or catastrophic—is sure to ensue.
Working closely with reliability and rotating equipment engineers in Northern California petrochemical plants for many years, I've found that seal support systems are key to improving petroleum plant equipment downtime metrics.
Selecting Seal Support Systems to Mitigate Unplanned Downtime
Pumps, seals, and seal support systems installed a decade or longer ago were designed for specific process applications at that time. In the ensuing years, the quality of crude being processed likely changed, placing greater stress on the seals and seal support systems. If you are not already seeing leaks, it will eventually happen if you don't take action.
When you're faced with pump leaks, whether from fugitive emissions that are early indicators of eventual failure—and potential environmental sanctions—or gradual but consistent leaks that seem manageable at the moment, it's time for a systematic review of problematic pumps and their maintenance histories. It will likely reveal seals and seal support systems in need of upgrades or replacements—the primary area of opportunity for improving equipment downtime metrics.
⇒ Upgrading or replacing seal support systems to more closely match current process needs
With this option, you may include a range of improvements, such as:
Better cooling capacity

Elimination of elbow joints that are prone to leakage and reduces system efficiency
Filter upgrades to reduce particulates that damage seal faces and induce leakage
Tubing geometry, instrumentation, and components designed to provide warning of failure, or impending failure, of a seal.
⇒ Selecting mechanical seals that are better suited to the current process needs
This may include replacing outdated packings with mechanical seal cartridges, single seals with dual seal arrangements, or a selection of a more compatible barrier fluid or gas.
Mechanical seals and seal support systems properly matched to the current requirements of the pumping process increase pump reliability, reducing the likelihood of unplanned downtime caused by mechanical seal failure. But design matters, too.
The Significance of Seal Support Systems' Design on Downtime Metrics
Inspections and planned maintenance activities associated with seal support systems take less time when the systems are properly designed, instrumented, and configured. Properly located pressure, temperature, and flow gauges provide instantaneous readings of system performance, allowing quick inspections or diagnosis of developing problems. With transmitters attached to these instruments, system performance can be monitored centrally, further reducing the need for on-site inspections.
The time required for planned maintenance activities may be shortened with ergonomically-designed panels or skids that provide serviceable access to system components and instrumentation. You will want properly-located vents and drains to facilitate scheduled system purges, recharges, or recalibrations. And bypass loops can provide a continuous supply of flush fluid when filters are replaced or cleaned. In addition, block-and-bleed valves isolate gauges to ensure the safety of maintenance professionals whenever gauges need to be recalibrated or replaced.
Seal support systems specifically designed to meet the demands of a wide range of process demands throughout petrochemical plants in the Bay Area greatly reduce the chance of downtime. Considering the number of seal support systems installed in a petrochemical plant, even the savings of a few minutes for any inspection or maintenance activity can have a significant impact on improving equipment downtime metrics in a petrochemical plant.
Get Expert Seal Support System Guidance—Locally
Selecting new seal support systems, or even targeted upgrades, requires specialized knowledge of local processing needs. That's why it's important to work with a boots-on-the-ground vendor who has the ability to expertly evaluate your current seal support systems and make recommendations to prevent mechanical seal leakage. The vendor you rely on should bring practical industry knowledge and be thoroughly versed in the API 682 Seal Plans.
Swagelok brings years of global industry expertise to petrochem refineries right here in Northern California. We are locals—and know your local processing needs. We can provide fast seal support system parts and assemblies as well as on-going technical guidance. We deliver service you can rely on when the downtime clock is ticking.
For help to improve your equipment downtime metrics with new or upgraded seal support systems, visit Swagelok Northern California or contact our team by calling 510-933-6200.
---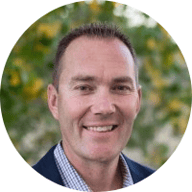 About Paul Lesnau | Sales Manager, Business Development Manager, and Field Engineer
Paul holds a B.S. in Mechanical Engineering from North Dakota State University. Before joining Swagelok Northern California, he was the West Coast Regional Sales Manager for an organization based in Illinois involved in pneumatic and hydraulic applications where he supervised product distribution throughout the western United States, Canada, and Mexico. While in this role, he was able to help provide technical and application-specific expertise to customers and distribution to drive specifications.