How to Reduce Unplanned Equipment Downtime in Bay Area Plants
by Paul Lesnau, on 3/24/20 8:45 AM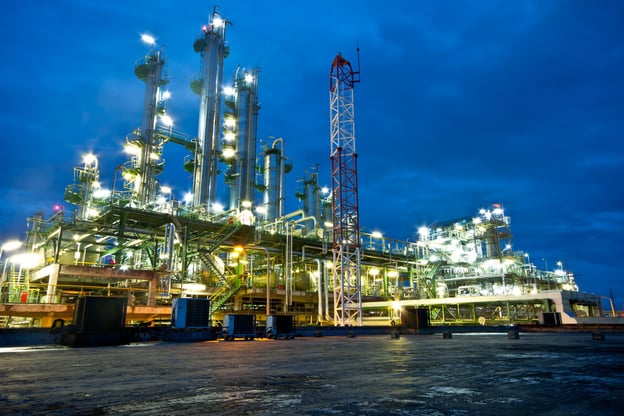 Based on numbers alone, the motors and pumps critical to petrochemical plant operations present some of the biggest risks to operations when one of these assets fails. Two of the most frequent, and avoidable, causes of pump failure are worn bearings and mechanical seal failure. Worn bearings—the result of misalignment or improper lubrication—reduce motor and pump efficiency, and in the worst case, bring production to a standstill.
But seal failures—the result of aging components or inadequate support systems running dry—lead to pump leakage that threatens not just production targets, but also operator safety, and environmental compliance. Mitigating these failures presents your best opportunity for reducing these negative consequences that may lead to unplanned equipment downtime. With the right prevention and maintenance plan, you don't have to take seal failures as a given.
Three Approaches To Reduce Equipment Downtime
In working with dozens of clients in petrochemical refining, I've found three approaches that help reduce equipment downtime associated with seal failures. Each approach involves an initial commitment of time. However, the up-front investment positively impacts the mean time before failure (MTBF) and reduces maintenance costs. Here's what I frequently recommend based on years of consulting.
#1 Check Piping, Pump, and Motor Setup
In working with reliability engineers, I've come to realize that pump seals leaks often have nothing to do with the seal itself. The causes are external. A careful inspection of piping, pump, and motor conditions may uncover problems that are causing, or will eventually cause, seals to leak. Some conditions to consider include:
Vibrations caused by loose pump or motor baseplates, worn thrust and radial bearings, misaligned couplings, bent motor or impeller shafts, damaged impeller fin, or cavitation caused by insufficient suction pressure or insufficient Net Positive Suction Head available (NPSHa)
Piping alterations (size and alignment) as a result of repairs, corrosion build-up inside piping, or a collision with equipment that alters piping dimensions
Any of these problems may alter pump efficiency or the seal chamber environment and result in leakage. Whether the changes to the pump operations are gradual or sudden, early identification of these factors is one of the most cost-effective methods to reduce unplanned equipment downtime.
#2 Replace Outdated or Obsolete Seal Support Systems
The seal plans you are currently using may have been installed years, even decades, ago. At that time, mechanical seals and seal support systems offered a tremendous improvement over problematic stuffing boxes and packing. In the ensuing years, seal technology continued to improve. Material science, a better understanding of fluid dynamics, and the API Standard 682 specification of pump-shaft sealing systems have delivered mechanical seals and seal support systems far more capable of reducing equipment downtime than earlier generation solutions.
Today, petrochemical plants should take advantage of the latest panel, seal pot, and skid system configurations and technologies that make it easier to maintain the proper flow and circulation through the support system and seal chamber for pumps. In comparison to outdated systems, modern mechanical seal support systems:
Eliminate potential fluid and gas leak points by eliminating pipe threads in the tubing
Replace elbow fittings with large-radius tubing bends to optimize the flow of flush fluids and gases
Incorporate bypass loops to ensure a continued supply of flush fluid whenever a filter or strainer is replaced or cleaned
Place pressure drop and flow control components at orifices and flow control valves to facilitate easier and safer maintenance
An inventory of existing pump assets, installation dates, and maintenance records help you identify and prioritize pumps prone to leakage, or those with a propensity to leak, based on age, usage, and repairs. The API 682 Plans provide guidance to help you match the appropriate seal support system design (process side, between seal, or atmosphere side) and optional components to your specific needs.
#3 Upgrade Seal Plans With Components To Improve Reliability
Your seal support plans may not be outdated, but are you taking advantage of components that further boost the reliability of your pump seals? Replacing existing components with improved versions or adding new custom capabilities may provide significant benefits for reducing equipment downtime. It advances both your ability to provide the optimum seal chamber environment as well as simplify the management and maintenance of your mechanical seal support systems.
Upgrades to consider include:
Gauges, transducers, sensors, and flowmeters to provide greater accuracy in regarding seal system performance
Relocating filters or strainers for easier and safer access and maintenance
Cyclone separator for removal of fine particulates that damage seal faces
Coolers to more efficiently maintain the proper temperature of buffer and barrier fluids
Heavier-walled tubing to hold up in environments subjected to vibration or frequent, inadvertent contact by operations personnel
Block-and-bleed valves on instruments, including gauges, to provide an additional margin of safety for items that need to be calibrated or removed for servicing
In addition to reducing equipment downtime, a planned component upgrade also helps meet or even exceed current Bay Area Air Quality Management District (BAAQMD) and California Division of Occupational Safety and Health (Cal/OSHA) regulations. The latest component designs and capabilities help achieve higher safety margins, lowering the chance of fluid leakage, and simplify maintenance procedures that reduce risk to personnel and environment
The Top Seal Failure Solution in Northern California
Swagelok is focused on helping petrochemical refineries reduce unplanned equipment downtime resulting from seal failures. For more than 50 years, our local experts have been providing leading mechanical seal support system kits, best-in-class assemblies, and training to deliver local solutions in the Bay Area and across Northern California. We welcome the opportunity to help assess your seal support needs, custom design the seal plans, or recommend components that meet your unique requirements.
To find out how Swagelok Northern California can help solve your pump seal challenges and reduce unplanned downtime, contact our team or call us today at 510-933-6200!
---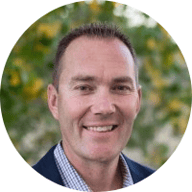 About Paul Lesnau | Sales Manager, Business Development Manager, and Field Engineer
Paul holds a B.S. in Mechanical Engineering from North Dakota State University. Before joining Swagelok Northern California, he was the West Coast Regional Sales Manager for an organization based in Illinois involved in pneumatic and hydraulic applications where he supervised product distribution throughout the western United States, Canada, and Mexico. While in this role, he was able to help provide technical and application-specific expertise to customers and distribution to drive specifications.