Improving Pump Seal Reliability for Bay Area Petrochem Plants
by Paul Lesnau, on 3/10/20 2:13 PM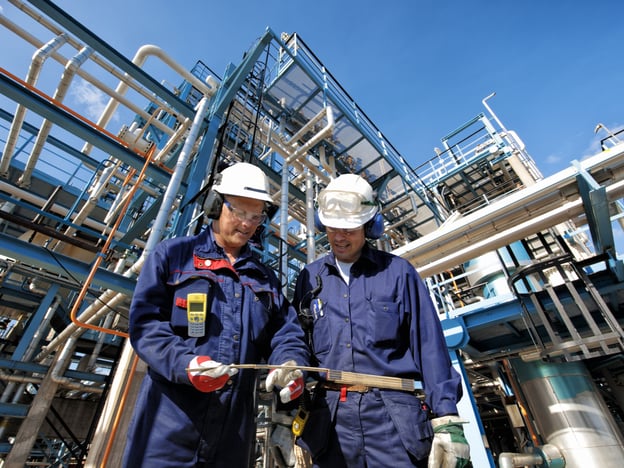 Keeping thousands of pumps in San Francisco Bay Area refineries running 24/7/365 requires a well-planned and well-executed maintenance strategy. Unplanned failures may have ramifications for safety, budget, and compliance—especially with regard to Bay Area Air Quality Management District (BAAQMD) regulations.
One of the most mission-critical elements for smooth operations is pump seal reliability. Many plants run pumps outside the safe operating envelope and replace them only when economically feasible. Over time, however, you increasingly risk catastrophic downtime. Fortunately, you have the means to largely mitigate pump seal reliability problems with awareness and proactive management of conditions to improve safety and compliance.
4 Ways to Improve Pump Seal Reliability
Multiple factors may lead to pump failure. But mechanical seals are one of the most crucial components of pump reliability, accounting for approximately 39% of pump failures. While not all-inclusive of the problems that can impact pump seal reliability, I've highlighted four categories where strategies to mitigate pump seal problems before they can take hold within the refinery operations and lead to leaks or air quality violations.
1. Invest In Proper Design And Installation Training
Perhaps the most fundamental way to improve reliability and prevent unplanned downtime due to mechanical seal failure is to ensure the pump has been designed and employees are properly trained on installation to meet the specific process requirements. Baseplates must be solidly anchored. Motor, coupling, pump, and piping need to align within tolerance. And the mechanical seal installed needs to match the operational requirements of the process. In the California Bay Area, for instance, refineries are often running sour crude, which contains more sulfur and acidic components that may affect the specified O-ring or require a different barrier fluid.
When examining pump design and installation by those who are not adequately trained, you may see a variety of negative effects on reliable operations which undermine pump dependability, such as:
Shaft misalignment
Incorrectly mounted seats
Improper assembly length
An axially moving shaft
These issues result in shaft wear, excessive vibration, abnormal wear on the dynamic O-ring, and poor contact between the seal ring and seat. But all of this can be avoided with a pump seal support system designed by an expert consultant who can help you choose the right system provide best-in-class assembly services, and offer training on appropriate installation.
2. Extend Pump Seal Life With Sufficient Lubrication
Proper lubrication by the pumped fluid is critical to the proper functioning of mechanical seals, particularly those with hard/hard seal face material pairings. Inadequate lubrication causes friction between the seal faces and increases operating temperatures which can, in turn, damage elastomeric parts in minutes. Other sources of friction are related to pumped fluid when viscosity is very low, causing intense frictional heat to dissipate across the seal face so that small, radial, thermal cracks emerge resulting in leakage.
Seal materials must be selected in consideration of pumped fluids and, in many cases, you also need mechanical seal support systems designed to cool the pumped fluid. While you may have a preferred vendor list, if the refinery is experiencing low pump seal reliability due to insufficient lubrication (especially with heavier crude), it may be time to get a new consultation and explore the options. A new set of eyes may be better able to identify areas where your pump seal needs better lubrication, and provide a fully-assembled seal support system to improve pump seal reliability.
3. Filter Out Particulate Contaminants
Any process involving a mixture of miscible liquids, a solution of solids, and suspended insoluble particles introduces the risk of mechanical seal contamination. O-ring movement can be constricted by settlements or precipitations building up on the shaft, preventing movement as temperature or pressure change in the system. Some suspensions and solutions cause deposit build-up on sections of seal faces, creating gaps that lead to a leaking seal shaft, with small leakage at the beginning and increasing as the sealing gap grows—potentially leading to BAAQMD violations. In addition, small amounts of hard particulate between hard/soft seal face pairings embed in the soft face and grind on the hard face resulting in leakage.
Filters incorporated into the mechanical seal support system can effectively remove particulate contaminants, thereby increasing pump seal reliability. Assemblies with bypass options allow maintenance to change filters without incurring downtime. If the system you currently have in place does not have this bypass option, you need to take a closer look at the cost of continued maintenance versus the cost of a newer system.
4. Prevent Chemical Degradation And Wear
Chemical and physical environments are key factors influencing mechanical seal reliability. An improperly lubricated seal will fail early due to wear. Corrosion can also be an issue when seal ring materials are not properly matched to pumped fluid.
Rotating equipment engineers need to specify mechanical seals that can adequately handle high temperatures as well as mechanical and chemical loading. Ideally, wear on seals matched for the load and environment should be so minimal that the seal will operate for many years.
But relying on in-house solutions may provide less-than-satisfactory results, causing slowed—or even halted—operations, inadequate parts installed, and the potential burden of scrap when mistakes occur. You can relieve internal resource constraints by outsourcing pump seal assembly services to a local company that can deliver the pump seal components you need—completed and tested for reliability.
Your First Choice For Better Pump Seal Reliability in Northern California
Swagelok understands how critical pump seal reliability is to optimal refinery operations. The mechanical seal support systems we design, configure, and build in Northern California simplify maintenance and improve uptime. Custom configurations, critical spares, and technical expertise are available locally, with just one call. Whether the need is for reliable components or custom turnkey Assembly Services, Swagelok helps keep your rotating equipment running efficiently, with less downtime and fewer leaks.
To find out how Swagelok Northern California can help solve your pump seal challenges and improve reliability, contact our team today by calling 510-933-6200!
---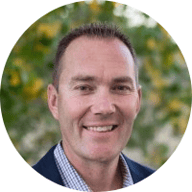 About Paul Lesnau | Sales Manager, Business Development Manager, and Field Engineer
Paul holds a B.S. in Mechanical Engineering from North Dakota State University. Before joining Swagelok Northern California, he was the West Coast Regional Sales Manager for an organization based in Illinois involved in pneumatic and hydraulic applications where he supervised product distribution throughout the western United States, Canada, and Mexico. While in this role, he was able to help provide technical and application-specific expertise to customers and distribution to drive specifications.