Mitigate Semiconductor Manufacturing Hazards to HSE With These 3 Tips
by Morgan Zealear, on 11/30/21 9:00 AM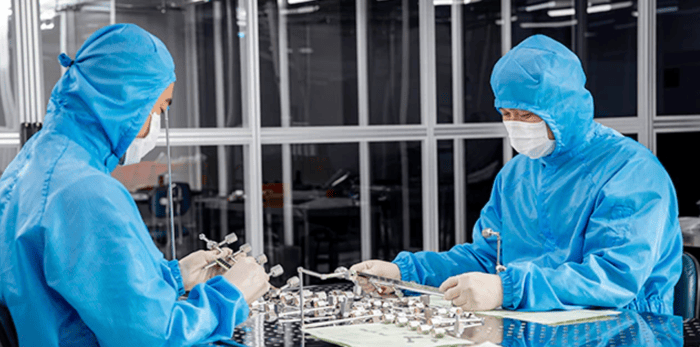 Health, safety, and environment (HSE) regulations are designed to protect people and the environment. One of the most significant HSE hazards in semiconductor manufacturing is gas leakage. These toxic gases include arsine, boron trifluoride, diborane, hydrogen chloride, phosphine, and silane; in addition to being toxic, many of these gases pose risks from being explosive and flammable. Further, the leakage of gasses also creates environmental issues if released into the atmosphere. In terms of economic costs, potential leaks can result in significant production delays while the source is being identified, for example.
Semiconductor plants can mitigate the risk of gas leaks through several measures, such as monitoring gas delivery equipment for changes to pressure, temperature, and flow; gas sampling for signs of contaminants; and investing in equipment constructed of a material that experiences limited corrosion by the gas used in manufacturing.
In this article, we will examine ways to mitigate hazards to HSE; specifically focusing on the greatest potential risk—gas leaks. We will also discuss the critical importance of partnering with a reliable vendor for a high-quality gas distribution system and compression fittings.
3 Tips for Mitigating Gas Leaks in Semiconductor Manufacturing
To prevent leaks, semiconductor manufacturers should follow these three tips:
1) Understand the Characteristics of the Gasses Used in Manufacturing
The potential risks depend on the types of gas used. Gas delivery equipment needs to be constructed out of the appropriate materials based on the gas used for the process. Certain gasses can be corrosive or reactive to materials used in delivery equipment. Gases may have different profiles for pressure, temperature, and flow. Phase change profiles for different chemicals in terms of temperature and pressure should also be considered as gas flows throughout the system.
2) Utilize a Gas Distribution System That Fits Manufacturing Needs
Gas distribution systems should be configured to fit pressure, temperature, and gas flow needs. An improperly designed gas distribution system can lead to failure and increase the risks of a gas leak. Gas distribution systems can be custom-designed to fit your manufacturing needs. For instance, gas distribution systems can have continuous, semi-continuous, or discrete gas distribution. Further, the gas distribution system should be implemented based on the number of tanks needed, the flow of the gas desired, and the frequency of tank changes. Space limitations should also be taken into consideration when determining the number of tanks and the gas distribution system.
3) Properly Utilize Tube Fittings To Create Strong and Long-Lasting Seals
Tube fittings need to create a strong seal to prevent gas leaks. Not only does the connection between tubes and equipment need to make a strong seal, but the seal needs to be maintained in a range of conditions. Based on the manufacturing process and gas used, the seal needs to be maintained within a range of temperature and pressure.
Options for a High-Quality Gas Distribution System and Compression Fittings
If implemented correctly, high-quality gas distribution systems and compression fittings will provide the means to prevent gas leaks.
Gas Distribution Systems and Gas Panels
There are several gas distribution systems and system components that, when implemented and run properly, will limit gas leaks.
A source inlet system connects the high-pressure gas source to the distribution system. Tubing issues are often the cause of issues with this system and, as such, a fully integrated system with high-quality tubing should be used.
The gas panel is used to regulate gas flow and can help make sure that flow is constant, and that pressure levels do not rise to create gas leaks. Based on the needs of the system, a single or dual stage pressure regulation can be used in this gas panel to maintain a constant flow of gas within system parameters.
The supply changeover panel allows for a continuous supply of gas by seamlessly changing between gas tanks. Once gas begins to be drawn from a new tank, the original tank can be replaced with a full tank of gas. This system should be designed to minimize risks of gas leaks when switching between tanks—especially as operators' health could be at risk if a gas leak occurs when a tank is being replaced.
Finally, the point-of-use system is the last stage of pressure control prior to gas usage. There are several components—pressure regulator, gauge, and isolation valve—that need to be properly implemented for this system to be effective at controlling gas flow and preventing gas leakage.
In addition to the gas distribution systems and panels, the tube fitting is an important component to preventing gas leakage.
Compression Tube Fittings
Tube fittings need to create a strong and long-lasting seal that will be maintained in a range of pressure and temperature conditions. Compression tube fittings are designed to connect two pipes or one pipe to a valve, and are commonly used with gas lines because they provide leak-proof seals.
Properly installing a high-quality gas distribution system and tubing is important for mitigating gas leaks. And, consulting an expert for both determining options for installation and during the installation process can assist in mitigating additional semiconductor manufacturing hazards.
Swagelok Helps Mitigate Semiconductor Manufacturing Hazards
Preventing gas leaks is critical for maintaining safety for employees, preventing toxins released to the environment, and ensuring continual and efficient production of semiconductors. To prevent gas leaks, the successful implementation and maintenance of gas distribution systems and compression fittings are critical. Utilizing an expert consultation for this implantation and for advice on maintenance will help ensure that equipment meets safety standards and works with existing gas equipment.
Swagelok has high-equality equipment and experts (including Account Managers, Assembly Services Engineers, and Field Engineers) to help with this implementation. Swagelok's team of experts can examine existing equipment, identify the source of the problem, and suggest ways to prevent future gas leaks. From there, suggestions can be made on the proper equipment that works with the gases and chemicals used in manufacturing and for the best ways to implement these replacements or repairs. By utilizing expert consultation and making the necessary replacements to equipment, semiconductor manufacturers can mitigate manufacturing hazards, reduce delays in production, and avoid significant costs stemming from those delays.
To learn more about how Swagelok Northern California can help you mitigate semiconductor manufacturing hazards, contact our team today by calling 510-933-6200.
---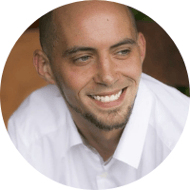 Morgan Zealear | Product Engineer – Assembly Services
Morgan holds a B.S. in Mechanical Engineering from the University of California at Santa Barbara. He is certified in Section IX, Grab Sample Panel Configuration, and Mechanical Efficiency Program Specification (API 682). He is also well-versed in B31.3 Process Piping Code. Before joining Swagelok Northern California, he was a Manufacturing Engineer at Sierra Instruments, primarily focused on capillary thermal meters for the semiconductor industry (ASML).