Strategies to Boost Seal Support Systems' Energy Efficiency and Pump Reliability in Refineries
by Paul Lesnau, on 3/31/20 8:45 AM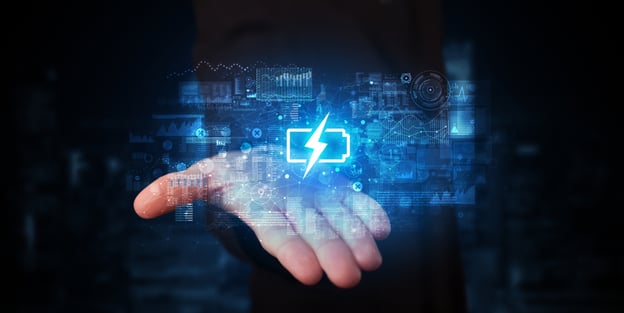 Energy management and greater efficiency are goals of every petrochem refinery, and it's especially salient in California. With pumps being one of the biggest consumers of energy, any effort to improve pump efficiency helps reduce energy costs and extend pump life. Mechanical seal support systems play a vital role in pump efficiency and reliability.
In years of working closely with reliability and rotating equipment engineers in refineries across Northern California, I've identified many opportunities to boost seal support systems' energy efficiency throughout the plant. Below, I explain two strategies that I frequently recommend. Regardless of which you choose, I also suggest relying on an experienced, local vendor to ensure systems are properly designed and configured to meet specific process requirements.
#1 Consider a Change in Plans to Boost Seal Support System's Energy Efficiency
Mechanical seals operating in high-temperature fluids need cooling to improve the pressure margin over vapor pressure, prevent coking, or stay within temperature limits of secondary elastomeric seals. A popular approach to cooling uses API Plan 21 that takes process fluid from the pump discharge, passes it through the cooler to remove heat, then flows into the seal chamber to maintain the appropriate environment.
API Plan 21 Cooled Flush Uses Process Fluid to Cool the Seal Chamber
A more energy-efficient approach to cooling replaces API Plan 21 with API Plan 23 which forgoes taking fluid from the process stream and, instead, cools the seal chamber. This occurs by recirculating the fluid, using an integrated pumping ring in the seal chamber, from the cooler to the seal chamber then back to the cooler. With a reduced temperature differential in comparison to the process fluid, only the heat generated by the seal faces and seal chamber need to be removed. This results in a more efficient cooling process and reduced energy consumption by the cooler.
API Plan 23 Cooled Flush Recirculated through Seal Chamber Provides a Separate Cooling Stream to Reduce Energy Consumption
If you're using API Plan 21 for numerous applications, consider consulting with an experienced local mechanical seal support systems vendor that can help develop a cost-benefit analysis for the feasibility of converting to API Plan 23. This detailed assessment should include your current cooling requirements, energy consumption, and annual costs compared with potential savings from an API Plan 23 configured to meet your unique cooling requirements. A change in plan will likely boost your seal support systems' energy efficiency.
#2 Upgrade Seal System Components to Improve Reliability
If any of your mechanical seals and support systems have been in place for years, now is an opportune time to consider an upgrade. Components and systems installed years ago to meet historic process needs are no longer adequate for the demands of refining the heavier crudes such as in Bay Area refineries. In recent years, California Occupational Safety and Health (Cal/OSHA) regulations regarding volatile organic compounds (VOCs) and volatile hazardous air pollutants (VHAPs) have tightened, potentially leaving you barely or even non-compliant.
Replacing single seals with dual pressurized seals separated by a buffer or barrier fluid provides a more reliable separation between process fluids and the atmosphere, adding a safety margin against leakage of vapors in high-temperature or high-pressure environments. API plans 52, 53, 54, 55, 72, and 74 and their variations help ensure seals continue to operate efficiently and reliably.
The addition or upgrade of seal support system components also boosts efficiency. Thermometers and pressure gauges connected to the instrumentation grid provide real-time monitoring of seal support system performance. An upgraded filter or cyclone separator may more efficiently remove fine particulates that degrade seal faces. Tubing promotes a more efficient flow of flush or cooling fluids by eliminating joints prone to leakage in piping. This also makes tubing an inherently cleaner upgrade to carbon steel piping covered in paint, rust, or hot dip zinc.
A systematic review of your pump seals and seal support systems will identify opportunities for upgrades to provide a reliable seal chamber environment specifically tailored to current processing demands. As you result, you will achieve easier monitoring via better instrumentation.
Identify Refinery Opportunities to Boost Energy Efficiency
If you're facing the responsibility of improving energy efficiency and reducing unplanned downtime, consult with a local seal support systems expert. An experienced technician who understands the unique process challenges of refineries in Contra Costa County and the Bay Area will advise on strategies for custom-designed seal support plans and component upgrades to bring additional energy savings to refineries.
To find out more about how Swagelok Northern California can help solve your pump seal challenges and reduce unplanned downtime, contact our team or call us today at 510-933-6200!
---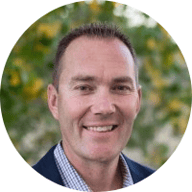 About Paul Lesnau | Sales Manager, Business Development Manager, and Field Engineer
Paul holds a B.S. in Mechanical Engineering from North Dakota State University. Before joining Swagelok Northern California, he was the West Coast Regional Sales Manager for an organization based in Illinois involved in pneumatic and hydraulic applications where he supervised product distribution throughout the western United States, Canada, and Mexico. While in this role, he was able to help provide technical and application-specific expertise to customers and distribution to drive specifications.