Strategies to Ensure Seal Support Systems Pass Inspection More Efficiently
by Paul Lesnau, on 4/30/20 8:45 AM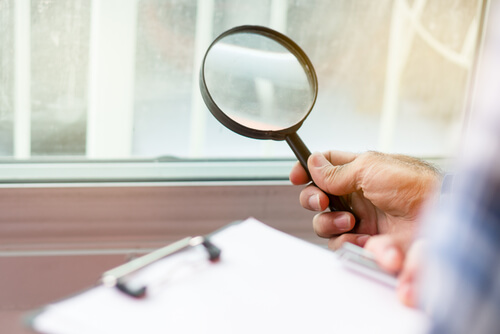 Hundreds to thousands of pumps support critical operations petrochemical, petroleum, utility, and semiconductor plants. The majority of these pumps use mechanical seal support systems to boost reliability. Considering the number of pumps and seal support systems in any single plant, ensuring the most efficient seal support systems inspections may be a mission-critical aspect of your reliability centered maintenance approach.
In my work with reliability engineers in many of these plants, especially in northern California, I've become aware of several strategies that can help improve the pass rate for seal support systems inspections. Reducing inspection time by even a few minutes per system can have a measurable impact on maintenance budgets and resources—especially when you are managing numerous aging assets.
Tips to Improve Seal Support System Inspection Efficiency
Poor performance reduces process efficiency and increases maintenance costs. In the worst-case scenario, it results in shutdown and sanctions. Let's begin by looking at factors that contribute to the performance degradation of seal support systems. I'll focus on issues I've especially seen in petrochem plants across the San Francisco Bay Area, though they likely ring true for just about any plant.
All across the East Bay, the consequences of not meeting performance standards can be especially costly. Tight oversight by the California Division of Occupational Safety and Health (Cal/OSHA) or Bay Area Air Quality Management District (BAAQMD) means that you need to maintain a keen eye on meeting regulatory standards with an eye on efficiency.

Here's my top three recommendations for making efficiency improvements when inspecting seal support systems.
#1 Ensure Seals And Seal Plans Match Process Requirements
If you're finding that certain pumps require increasing inspection frequency and the mean time between failure (MTBF) is decreasing, their mechanical seals and seal support systems may no longer be properly matched to the process demands. Changes from sweet to sour crude, higher acidic content in pumped fluids, or increased solids may be taxing seals and support systems well beyond their original, intended use.
A careful analysis of current process requirements may indicate the need for a mechanical seal upgrade or a seal support system plan with greater cooling capacity to prevent flashing, or better filtering and flush to prevent damage from particulates. Mechanical seals and seal support systems carefully matched to process demands minimize the chance of seal failure, help extend the MTBF metric, and reduce inspection frequency associated with poor performance.
#2 Proper Instrumentation Facilitates Efficient Inspection
Proper instrumentation is vital to monitoring seal support system operations. Some that you might consider for current plant processes include:
Temperature gauges to alert when process, buffer, or flush fluids are no longer cooling effectively.
Flow meters to indicate possible obstructions in orifices, tubing, or filters.
Pressure gauges to call attention to fluid or gas leaks that decrease dual seal support system efficiency.
Level indicators

to alert to insufficient fluid or gas volumes in seal pots, bladder accumulators, and reservoirs.
Proper instrumentation, including block-and-bleed valves that provide an added level of safety, facilitates quick inspection of seal support system operations and can provide early warning of potential problems without the need for manual inspection.
Plants that process volatile fluids such as ethanes that can vaporize across seal faces should inspect for fugitive emissions using organic vapor analyzers (OVA). Fugitive emissions with minimal volatile organic compounds (VOCs) concentrations suggest potential problems with mechanical seals and support systems that should be investigated and remedied to avoid oversight sanctions or legal issues.
#3 Inspections Should Consider External Causes Of Failure
In addition to inspecting the seal support systems, reliability personnel should look for external causes that indirectly suggest or lead to seal failure or hinder the efficiency of the seal support system. Although these types of inspections require more time than the comparatively simple monitoring of instruments, early detection and resolution of these problems can prevent costly repairs and unplanned downtime. Seal support systems inspections should consider:
Vibrations caused by impeller imbalance, shaft, coupler, and motor misalignment, worn bearings, or loose base plates that jeopardize the seal reliability, regardless of the seal design or seal support system plan used.
Reservoir contamination caused by process fluids gradually migrating across seal faces into the seal support system (Plan 52 Buffer Fluid Seal Pot). An accumulated volume of contaminants can degrade seal support performance. Scheduled cleaning should ensure that the internal surfaces of the reservoir are free of contaminants.
These steps need not be a part of every seal support system inspection. Their frequency should be advised by the specific demands of the pumping process, MTBF statistics, and maintenance histories.
Achieving greater seal support system inspection efficiency is the result of key strategies implemented by reliability engineers. A sound inspection plan should include drilling down the root external causes of seal failure. Proactively addressing nascent problems minimizes their impact and reduces the need for frequent inspections.
Gain Better Seal Support System Inspection Efficiency With Expert Guidance
When seal support systems no longer meet performance requirements, you should consider reaching out to a local partner with proven industry experience who can expertly recommend appropriate system upgrades or propose a new API plan to replace an outdated one. The right partner can also advise on proper instrumentation to monitor system performance. For plants adopting Internet of Things (IoT) technologies, you should expect recommendations on transmitters to automatically relay temperature, pressure, flow metrics to a central control system. Real-time monitoring of critical seal support systems reduces the need for on-site inspections.
For more than 50 years, Swagelok has been meeting the seal support system needs for industries across Northern California. We offer a wide range of API plans, available as kits or assemblies. And, as a partner with local expertise, we design, build, and test custom solutions to improve mechanical seal reliability and facilitate more efficient seal support system inspections.
To find out how Swagelok Northern California can help you achieve greater efficiency in seal support system inspections through expert consultation, component upgrades, and API plans customized for your process requirements, contact our team or call 510-933-6200.
---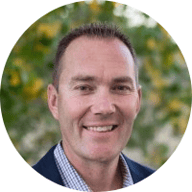 About Paul Lesnau | Sales Manager, Business Development Manager, and Field Engineer
Paul holds a B.S. in Mechanical Engineering from North Dakota State University. Before joining Swagelok Northern California, he was the West Coast Regional Sales Manager for an organization based in Illinois involved in pneumatic and hydraulic applications where he supervised product distribution throughout the western United States, Canada, and Mexico. While in this role, he was able to help provide technical and application-specific expertise to customers and distribution to drive specifications.