How Newer Seal Support System Technology Can Improve Maintenance Efficiency in Older Refineries
by Paul Lesnau, on 8/4/20 8:45 AM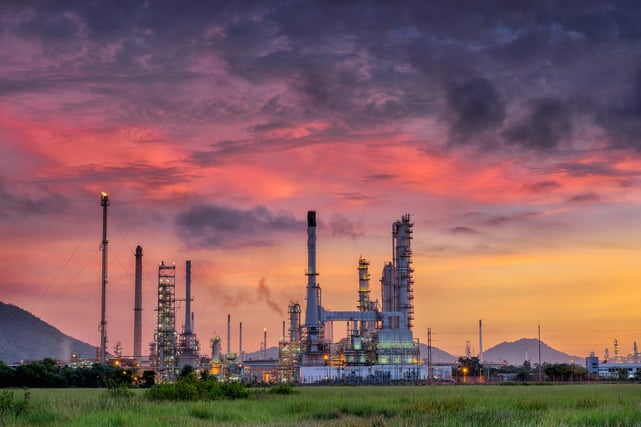 Reduced run rates throughout most Bay Area refineries, unexpected months ago, offer a potential upside for engineers focused on a longer-term goal of improving process efficiencies. With many local plants idled, or at least partially-idled, you have a window of opportunity to address areas where strategic improvements can ensure greater efficiency, particularly with respect to maintenance processes. And the best place to start is with the hundreds to thousands of pumps in the refinery, many in place for decades, that consume a significant percentage of your maintenance time and resources.
Working with local reliability and rotating equipment engineers over the years, I've identified several component and design improvements concerning seal support system technology that help to maximize the efficiency of pump maintenance processes. Let me share with you some of the top ways that Northern California refinery units are benefitting from these improvements.
Focus On Seal Support System Technology Design Quality
Maintenance activities should be user-friendly and safe for personnel. The component quality and design associated with newer seal support system technology underpin those goals. Whether it's the replacement of outdated components or a system upgrade, here's how newer technologies can make a positive impact on your maintenance processes.
Tubing and Connections: Eliminate Elbows to Reduce Leaks and Optimize Flow
Tubing design is critical to the optimum flow of process, barrier, buffer, and flush fluids. The right tubing can maintain the cleanliness of the system, safeguard temperature stability, or preserve sampling consistency depending on the application needs. But poorly designed tubing geometry and elbow fittings can degrade seal system efficiency and create the potential for leaks.
Replacing outdated elbow fittings with sloping tubing runs and large-radius bends permanently eliminates potential leakage points. Using flange adapters and extended male connectors reduces the number of threaded connections from the seal ports and pots, removing yet another point of potential failure. Making these changes should be high on your list when the goal is to relieve man-hours involved in upkeep to prevent leaks.
Smooth, large-radius tubing bends ensure optimal seal fluid flow
Bypass Loops: Reduce Filter Maintenance or Replacement Time
For processes with significant particulates, often the result of corrosion caused by high-temperature sour crude in older piping, filters or strainers are critical in maintaining mechanical seal reliability. Protecting seal faces from damaging particles may be one of the most efficient methods of extending seal life.
Time-based, scheduled cleaning or replacement maintenance goes faster when you:
⇒ Locate filters and strainers for easy access by maintenance personnel

⇒ Add a bypass loop to provide a continued supply of flush fluid, eliminating the need to stop the process to clean or replace filters or strainers
Retrofitting these improvements in an older refinery often requires a customized seal support solution design. Make sure your vendor accurately factors in existing infrastructure into the design and fabrication process.
Instrumentation: Confirms Process Efficiency and Alerts to Potential Problems
Many older seal support systems lack adequate instrumentation, leaving operations personnel to discover problems only when the signs of degradation or failure are obvious. Leaking seals, premature replacement of mechanical seals, or in the worst case, catastrophic failure that ruins your unplanned downtime metric can be avoided with the proper instrumentation.
Instrumentation today provides greater accuracy in monitoring seal support system functions. With proper instrumentation, operations and maintenance personnel can proactively identify and quickly remedy conditions that lead to pump failure.
Here are some of the instruments and options that you should consider.
Instrumentation

Purpose

Options

Flowmeters

Monitors the flow rate of process, barrier, buffer, and flush fluids that lubricate and cool the seal faces to maintain the required seal chamber environment.




Variable area flowmeters are calibrated to specific process applications.

In high-temperature environments, metal measuring tubes are used and equipped with mechanical or electronic displays.

Pressure gauges

Monitors pressures across a seal support system. Process fluids from pump discharge, reservoirs that provide barrier and buffer fluids, and plant water and nitrogen must be delivered within required ranges.

Available in an assortment of ranges, dial sizes, connections, and mountings, providing operations personnel with immediate feedback regarding seal support system conditions.

Thermometers

Provides alerts to increased temperature resulting from inefficient cooling or impeded flow that inevitably leads to mechanical seal failure.

Bimetal helix coil thermometers are hermetically sealed to avoid fogging and prevent moisture damage.
During the life of a seal support system, it's likely some of these components will need to be inspected, recalibrated, or replaced for preventative maintenance as a result of a change in process conditions or inadvertent damage to components. The addition of block-and-bleed valves to temporarily isolate instruments from running processes facilitates quicker component maintenance as well as providing an additional margin of safety.
| | | |
| --- | --- | --- |
| API Plan 32 Panel | API Plan 72 Panel | API Plan 76 Panel |

Instruments on a single panel add inspection and maintenance process efficiency
Your current seal support systems, especially if they are years old, are likely impeding inspection and maintenance efficiency. Gauges and controls dispersed across tubing, seal pots, and supply lines make it difficult to quickly assess system performance. It may be impossible to replace or calibrate a component without scheduling a pump shutdown. Poor system ergonomics may even jeopardize operator safety, leading to California Occupational Safety and Health (Cal/OSHA) sanctions.
Upgrading seal support systems with panels that incorporate ergonometric design and newer seal support system technology brings greater efficiency in monitoring and maintaining systems throughout the refinery. With instruments intuitively arranged on a panel for easy visibility, operations and maintenance personnel obtain an immediate assessment of seal system performance.
Good panel design clearly depicts flow paths, includes information on components as well as operator instructions. It facilitates greater efficiency in all aspects of seal support activities—inspections, maintenance, and safety.
Consider Seal Support System Vendor Expertise and Experience
To achieve the required level of efficiency, you need a seal support vendor who understands the specifics of the petrochem industry here in the San Francisco Bay Area and is current with the latest seal support system technology. What else should you consider?
What certifications have they obtained?
How quickly can orders for parts or spares be fulfilled?
Are they available for ongoing technical support?
The best vendors know that expertise and experience are critical to designing and delivering seal support solutions that improve maintenance process efficiency.
Swagelok: Local Source For Newer Seal Support System Technology
If reduced refinery operations are giving you the opportunity to implement more efficient maintenance processes, Swagelok's Field Engineers are available to guide your efforts. We confer with you on-site or via a 'virtual engineering' appointment to get a first-hand understanding of your needs. Based on the evaluation, we work closely with you to prioritize projects and propose seal support system technologies to maximize maintenance process efficiencies.
Proposals include detailed technical specifications for components and panels, as well as CAD drawings that depict any customization and incorporate best practice designs. Upon approval, certified technicians in our local Fremont facility assemble your solutions from our extensive inventory of high-quality components. All assemblies and systems are thoroughly tested prior to delivery—and backed by the best Lifetime Warranty in the industry.
To find out more about how Swagelok Northern California can help address common seal support system issues by providing expert consultation and Assembly Services, Contact our team today by calling 510-933-6200.
---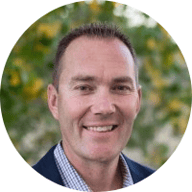 About Paul Lesnau | Sales Manager, Business Development Manager, and Field Engineer
Paul holds a B.S. in Mechanical Engineering from North Dakota State University. Before joining Swagelok Northern California, he was the West Coast Regional Sales Manager for an organization based in Illinois involved in pneumatic and hydraulic applications where he supervised product distribution throughout the western United States, Canada, and Mexico. While in this role, he was able to help provide technical and application-specific expertise to customers and distribution to drive specifications.