Avoidable Mechanical Seal Leakage Causes in Your Petrochem Plant
by Paul Lesnau, on 3/26/20 8:45 AM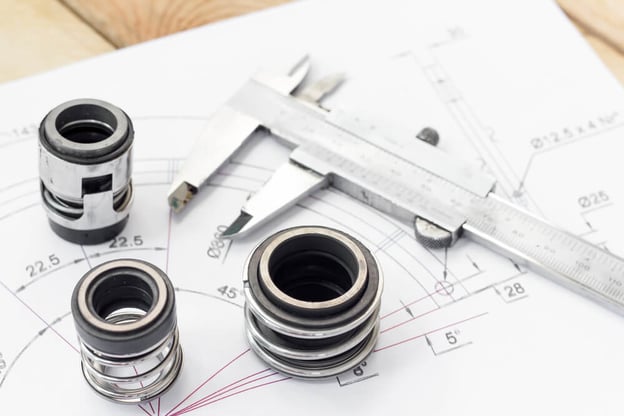 From the moment a pump is first installed, it begins its progression toward eventual failure. Tight connections, perfect alignment, and well-lubricated bearings are continually subjected to vibration, heat, and stress that degrade performance over time. A loose bolt on the pump or motor base, worn-out bearings, or a broken impeller fin may lead to shaft movement that jeopardizes the integrity of a mechanical seal. The result: leakage.
Leakage not only reduces pump efficiency but, depending on the type of fluids being processed, it may also have environmental or safety consequences. Potential sanctions, imposed by the Bay Area Air Quality Management District (BAAQMD) or California Division of Occupational Safety and Health (Cal/OSHA), are not only costly, but they may also impact a company's reputation for environmental stewardship.
But many mechanical seal leakage causes can be circumvented with consistent operating conditions and preventative maintenance strategies in place. The ability to prevent the problems, or identify and remedy them as soon as possible, reduces unplanned downtime and maintenance costs. Below, I survey three common leakage causes and offer guidance to avoid these problems.
Combating Mechanical Seal Leakage Causes
Preventive maintenance schedules are critical in the war against mechanical failure. Regular vibration analysis helps to identify conditions like impeller, shaft, or motor imbalance that eventually lead to mechanical seal leakage. Petrochemical plants with instrumented pumps and centralized monitoring are even better positioned for early identification and remediation of mechanical seal leakage causes. Here are a few common causes that you should especially be on the lookout for.
Improper Pump Design and Poor Installation
In brand new installations, pumps are designed and installed to meet the specific demands of the process. Pump location, optimum length of straight pipe at suction, selection of mechanical seals, and seal support systems (seal plans), including flushing, cooling, and filtering, can all be designed, configured, and installed without physical limitations imposed by existing infrastructure.
In established plants like those in Northern California, however, retrofitting pumps and seal plans to fit existing infrastructure may pose problems. Proper alignment of motors, couplers, and pump shafts may be difficult to achieve. Compromises in piping design might result in turbulence that impacts pump efficiency. Standard seal support plans may need modification to fit constraints of the operating environment. In these situations, any compromises or shortcuts taken to "make it work" can jeopardize pump reliability and eventually result in leakage.
Whether a new installation or replacement of outdated equipment, proper installation of pumps and mechanical seal support systems designed to meet process demands is critical to long-term reliability. Upfront investments in these areas significantly minimize risks that lead to pump degradation and mechanical seal leakage causes.
Greatly Varying Operating Conditions
In the perfect world, the installed pump matches the process needs and is never run significantly above or below it's best efficiency point (BEP). In many petrochemical plants, inconsistent operating conditions are not unusual. Fluids, pressures, temperatures may vary greatly and accelerate pump degradation. Unexpected shutdown of upstream processes may occasionally result in a pump running dry, leading to certain mechanical seal failure when seal support plans are absent.
You can counter the effects of pump stresses caused by varying operating conditions and resulting mechanical seal leakage caused by:
Replacing aging or outdated mechanical seals with modern seals that are more resilient under varying operating conditions
Replacing or upgrading existing mechanical seal support systems with capabilities that improve seal flush, maintain proper pressure and temperature, and eliminate particulates that cause seal wear
Proactive replacements or upgrades of existing mechanical seal support systems may be one of the most cost-efficient means of reducing mechanical seal leakage.
Obsolete Seals And Support Systems
Time or budget constraints may have resulted in the initial installation of seals or plans inadequate for the task. Process conditions for which a mechanical seal was initially installed may have changed, accelerating component deterioration. Seal technology is continually improving. Seal materials that seemed adequate years ago are being superseded by more resilient materials.
Material science research has led to the development of seal materials more closely designed for the demands of the process. Improved chemical and wear resistance, greater temperature range tolerance, reduced friction coefficients, higher thermal conductivity, and higher elastic modulus of seal faces give you a greater range of options in specifying components that tolerate seal chamber conditions. Similarly, improvements in elastomers used for secondary seals offer better resilience when properly matched to fluids, temperatures, and pressures of process conditions. Integrating newer seals may help mitigate mechanical seal leakage causes.
But replacement of aging or inadequate mechanical seals should be accompanied by a review of seal support plans. Improvements in the designs and components that comprise the dozens of plans specified by the API give you the ability to select and customize plans to support nearly endless variations of mechanical seal configurations. With the latest components and improved instrumentation, modern mechanical seal support systems give reliability engineers far better solutions for avoiding mechanical seal leaks.
If you're experiencing increasing leakage, it may be time for a replacement or upgrade of seals and support systems for these assets.
Proactively Avoid Mechanical Seal Leakage Causes
Avoiding mechanical seal leakage causes begins with the correct installation of pumps designed to meet the range of process demands, mechanical seals compatible with the fluids being pumped, and properly configured mechanical seal support systems. A preventative maintenance plan helps ensure optimal performance through early identification and remediation of problems such as vibration that may be an indicator of eventual mechanical seal leakage.
The integrity of mechanical seals is best maintained with seal support plans that ensure the optimum seal chamber environment. The API Standard 682 helps you determine the plan that best matches the process needs. Optional components and instrumentation may further enhance the ability of the seal support system to maintain the optimum environment and avoid mechanical seal leakage, thereby reducing unplanned downtime, increasing operating efficiency, and extending pump life.
Swagelok has been meeting the mechanical seal support system needs of the petrochemical industry in Northern California for more than 50 years. We offer a wide range of plans, available as kits or assemblies, and have the local expertise to design and build custom solutions to meet your unique requirements. Whether the need is for reliable components or custom turnkey Assembly Services, Swagelok has the expertise to help you mitigate costly mechanical seal leakage.
The experienced team at Swagelok Northern California welcomes the opportunity to discuss your mechanical seal support systems needs. Contact us or call 510-933-6200.
---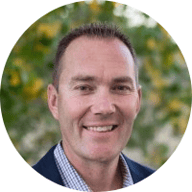 About Paul Lesnau | Sales Manager, Business Development Manager, and Field Engineer
Paul holds a B.S. in Mechanical Engineering from North Dakota State University. Before joining Swagelok Northern California, he was the West Coast Regional Sales Manager for an organization based in Illinois involved in pneumatic and hydraulic applications where he supervised product distribution throughout the western United States, Canada, and Mexico. While in this role, he was able to help provide technical and application-specific expertise to customers and distribution to drive specifications.