How to Achieve Closed Loop Sampling Quality Control & Management
by Morgan Zealear, on 3/17/20 8:45 AM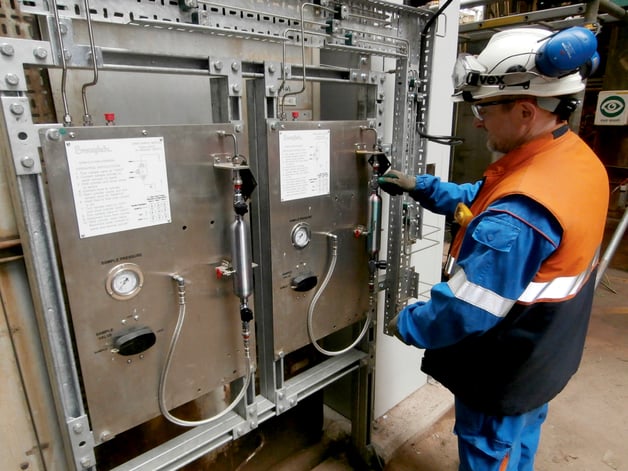 Achieving closed-loop sampling quality control across the variety of sampling needs in a Northern California refinery is a multi-dimensional challenge. It doesn't just involve a detailed understanding of the specific needs of each sampling process and designing of sampling stations to consistently and safely obtain representative samples. You also need an enterprise-wide approach to documenting sampling station configurations, procedures, and maintenance requirements.
Considering the range of closed-loop sampling needs, especially in Contra Costa County where more layers of governing authorities enforce environmental and safety regulations, you should seek the guidance of a vendor who has proven experience in designing sampling systems. With expert design and assembly services, it's possible to achieve closed-loop sampling quality control and manage associated operator safety issues.
Design Closed Loop Sampling Systems For Process Quality Control
Sampling system design is determined by the type of fluid, its pressure and temperature, environmental and safety regulations, as well as the need for representative and compatible sampling. Samples can be captured as part of a continuous, or fast loop, process or by a temporary disruption of the transport flow. Cylinders, sample bottles, or fixed volumes hold the samples. Once obtained, representative samples need to be maintained at the same process conditions until they are analyzed at the onsite or remote laboratory.
A grab sampling system tailored to the specific process application is the foundation for closed-loop sampling quality control. Capabilities and features that help ensure the sample quality and consistency may include:
Valve technology and flow geometry to minimize "dead volume"—fluids trapped in non-flowing locations of sample loops that jeopardize the sample quality by contaminating future sample concentrations
Coolers or heat exchangers to reduce sample temperatures to a safe handling range for capture and transportation to the laboratory
Tube fittings that eliminate the possibility of leak points associated with National Pipe Thread (NPT) connections
Integrated purge lines to clear pre- and post-sample residue, like viscous fluids associated with sour crude trapped in the process needle (straw effect), using the appropriate gas or liquid solvent during low-pressure liquid samples
Appropriate sample cylinders that are vertically-oriented with bottom-up fill for liquids or top-down fill for gases
Sample cylinders that permit purging of transport lines without purging the cylinder itself
Permanent instructions posted on the station to encourage reliable, consistent, and safe sampling procedures
An experienced vendor will also factor in relevant variables such as sources of contamination, adsorption, permeation, phase change, or chemical reactions that have the potential to affect sample quality. They'll propose methods, materials, and instrumentation such as gauges, meters, and flow indicators to mitigate these problems. Overall, the proposed design should minimize the number of sequencing steps required to obtain a sample to help ensure consistent sampling quality—and operator safety.
Safety and Ergonomics Contribute to Closed Loop Sampling Quality
Closed-loop sampling quality control goes hand-in-hand with safe operations. Eliminating the factors that jeopardize operator safety decreases the likelihood of sampling procedure mistakes that undermine sample quality. Sampling process safety is enhanced by:

→ Ensuring the sample transport line is returned to a lower pressure location in the process
→ Designing vent capture to protect personnel and meet the Bay Area Air Quality Management District (BAAQMD) and Division of Occupational Safety and Health, or Cal/ OSHA, standards
→ Employing quick-connect cylinder and hose fittings for easy and secure attachment and detachment to the station
→ Using cylinders designed to meet Department of Transportation (DOT) or Transportable Pressure Equipment Directive (TPED) regulations
→ Adding cylinder handles for easier management of samples
→ Including outage tubes to provide vapor space in cylinders, allowing liquid gas to safely expand in the event the ambient temperature rises
→ Incorporating rupture discs, relief valves, and expansion chambers to eliminate the possibility of cylinder explosions
In addition to the design and safety features of the sampling station itself, location also plays a factor in facilitating a consistent and unencumbered sampling procedure. Sample stations should be located so that they are easily accessible, well-lit, and have ample surrounding workspace for operators to carry out the sampling procedure.
In instances involving sampling of certain hazardous fluids, such hazardous fluids containing H2S, requirements may be even more stringent. The closed-loop grab sampling station may need to be completely enclosed, with a secure door for access, observation window, and eductor to capture the vent. Local regulations may also require eye-wash and/ or safety showers to be in close proximity.
Although specific sampling procedures are usually attached to the closed-loop sampling station to remind operators of the proper procedures, a digital copy of all sampling procedures, station designs, and recommended maintenance procedures should be centrally maintained and updated as needed. Centralized management of this information, ideally in an asset management system, helps promote a standardized approach to closed-loop sampling quality control, track the operational status of each station, and maintain the reliability of the individual sampling stations.
Manage Closed-loop Sampling Quality Control More Easily
Achieving closed-loop sampling quality control requires sampling stations designed for the specific sampling environment. System design and components should facilitate sampling procedures that minimize any risks or mistakes that jeopardize sample quality or threaten operator safety. A well-designed closed-loop sampling system enables a consistently-repeatable process that safely captures a representative sample and preserves it until analyzed.
Swagelok Northern California has been meeting the fluid system component needs of refineries in the Bay Area for more than 50 years. We now offer standard and customized closed-loop sampling solutions for use in all types of plants and facilities. Our local, factory-certified experts will assess your requirements, taking into account time delay, phase change, and common sample system errors then design and assemble a system to ensure sample quality and operator safety. Swagelok also offers hands-on training regarding the proper use and maintenance of sampling systems.
To find out how Swagelok Northern California can help address your closed-loop sampling quality needs, contact our team today by calling 510-933-6200!
---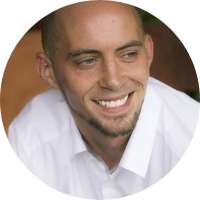 About Morgan Zealear | Product Engineer, Assembly Services
Morgan holds a Bachelor of Science in mechanical engineering from University of California at Santa Barbara. He is certified in Section IX, Grab Sample Panel Configuration and Mechanical Efficiency Program Specification (API 682), and he is well versed in B31.3 Process Piping Code. Before joining Swagelok Northern, he was a manufacturing engineer at Sierra Instruments, primarily focused on capillary thermal meters for the semiconductor industry (ASML).