How to Extend a Mechanical Seal Lifespan When Petrochem Plant Budgets are Lean
by Paul Lesnau, on 6/30/20 8:45 AM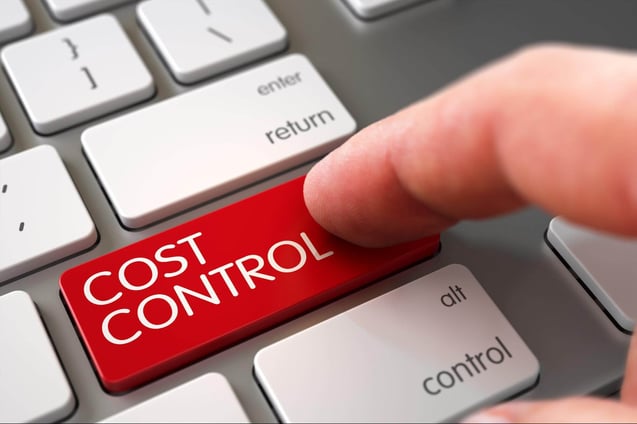 The oversupply of oil has upset global petroleum markets and forced unexpected cutbacks in production, delayed infrastructure investments, and reduced budgets at every level of petroleum operations. Yet, within these constraints, in California, you still must continue to maintain critical assets in good working order.

With the Bay Area experiencing reduced operations, even a single pump failure can have a detrimental and costly effect on productivity. Mechanical seals account for more than a third of pump failures. So every effort to extend mechanical seal lifespan reduces unplanned downtime and lowers operational costs.

But how can reliability engineers like you extend mechanical seal lifespan to prevent leakage and other problems that impede production? To answer that question, in the following recommendations I assume you've installed the correct mechanical seals in pumps. I focus only on factors that can cost-effectively ensure optimum pump seal performance.
Mechanical Seal Reliability Process Condition Changes: Cause and Effect—And Solutions
In Bay Area petroleum plants that have been operating for decades, many pumps, mechanical seals, and support systems were installed with the intent of meeting process requirements that have since changed. In some cases, changes can negatively impact mechanical seal integrity. When operating conditions change, you may see some resulting effects. Take a look at the range of consequences.
| | |
| --- | --- |
| CAUSE | EFFECT |
| Increase in fluid temperature | Reduces the life of a seal's elastomeric components, changes seal face dimensions causing leakage, vaporizes process fluid between seal faces, increases corrosion within the pump casing |
| Increased contaminants or particulates in process fluids | Becomes embedded in seal faces causing increased wear, especially on hard/ soft seal face material pairings, leading to leakage |
| Pump is no longer operating within its recommended BEP flow | Recirculation and cavitation causes vibration transmitted from impeller to pump shaft to mechanical seal with potential loss of fluid film, higher friction, and degradation of seal faces |
| Pump suction pressure has increased | Moves the pump off the BEP, creating a larger thrust force on the pump impeller and bearings, and consequently increases friction on the process side seal face |
| Pumps have unexpectedly run dry as a result of improper shutdown or sudden cessation of fluids at suction | Rapidly increasing heat build-up on faces quickly degrades seals leading to extensive leakage |
SOLUTION: If processes have changed since the original installation of pumps and seals, ensure that seal support systems have been upgraded or modified to provide the proper seal chamber environment. This includes:


Filters or cyclone separators to remove particulates from process fluids
Buffer gas or barrier fluids suited to the temperatures and pressures of fluids currently being processed
Added cooling capacity via greater capacity coils in seal pots or upgrading to a heat exchanger
Heavier-wall tubing for extra rigidity in high-vibration environments or areas prone to frequent contact with operations personnel or equipment
Upgrading to a seal support system that more closely meets the current process requirements. For example, replacing API Plan 53A Barrier Fluid Seal Pot Pressurized by Nitrogen with API Plan 53B Barrier Fluid Pressurized by Bladder Accumulator to permit operation at higher pressures.
More Factors Affecting Mechanical Seal Support System Lifespan
Other factors that may shorten a mechanical seal support system lifespan are mechanical changes in pump performance that might be attributed to improper installation, poor maintenance practices, or asset degradation. Here are two common mechanical causes:
| | |
| --- | --- |
| CAUSE | EFFECT |
| Pump vibration | Vibration may be caused by damage to an impeller, worn out thrust or radial bearings, or misalignment of drive motor, coupling, or pump shaft. Each of these can cause seal face deflections resulting in leakage |
| Vibrations that affect tubing and connections | In seal support systems located in close proximity to pumps, vibrations may affect tubing and connections, causing barrier, buffer, or flush leakage that reduces seal support effectiveness |
SOLUTION: Ensure pumps and any supporting infrastructure—piping, supports, location of seal support systems—are properly installed and maintained to minimize the chance of mechanical factors compromising seal reliability.
Simple Cost-Effective Measures To Improve Mechanical Seal Efficiency and Lifespan
With the range of the factors that affect mechanical seal lifespan, you can take further cost-effective measures to extend the efficiency of existing seal support systems with component improvements such as:


Temperature and pressure gauges to monitor the conditions of seal chambers and support systems
High-point vents to safely release entrapped air that impedes cooling
Low point drains to purge buffer, barrier, or flush fluids quickly and safely for easier maintenance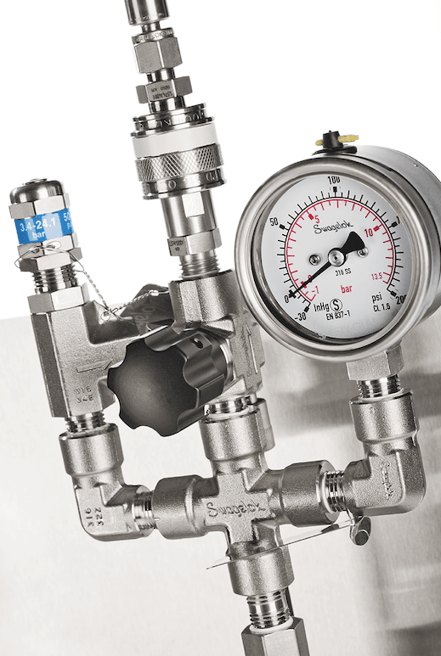 The notion of cost-effectiveness balances expenses against results. Some measures involve labor-only—just a matter of timely inspections and proactive corrections of potential problems. Other instances incur minor expenses, like replacing or upgrading components to improve the efficiency of a seal support system. Some issues justify greater expense such as completely replacing inefficient seal support systems with a new system.
An Opportune Time To Evaluate Your Mechanical Seal Needs
With reduced operations at the plant, it may be an opportune time to evaluate critical pump operations, identify issues, and initiate cost-effective plans to ensure pumps and seal support systems are operating as efficiently as possible.

Swagelok, with locations in Fremont, Santa Clara, and Concord, has decades of experience helping petroleum plants in the Bay Area with seal support system requirements. We're available to consult with you on-site to assess your needs, provide guidance on best maintenance practices for seal support systems, recommend appropriate component upgrades, or help you select the right seal support system to replace an outdated system.

Our local presence enables rapid design, assembly, testing, and delivery of new seal support systems, quick delivery of components and spares, and always-available technical support by phone. We welcome the opportunity to work with you in finding cost-efficient solutions in times of lean budgets.
To learn how Swagelok Northern California, can help you extend mechanical seal lifespans in lean budgetary times by providing expert consultation and Assembly Services, contact our team today by calling 510-933-6200.
---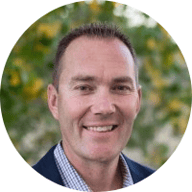 About Paul Lesnau | Sales Manager, Business Development Manager, and Field Engineer
Paul holds a B.S. in Mechanical Engineering from North Dakota State University. Before joining Swagelok Northern California, he was the West Coast Regional Sales Manager for an organization based in Illinois involved in pneumatic and hydraulic applications where he supervised product distribution throughout the western United States, Canada, and Mexico. While in this role, he was able to help provide technical and application-specific expertise to customers and distribution to drive specifications.