How to Improve Wastewater Grab Sampling for Better HSE Compliance
by Morgan Zealear, on 5/14/20 8:45 AM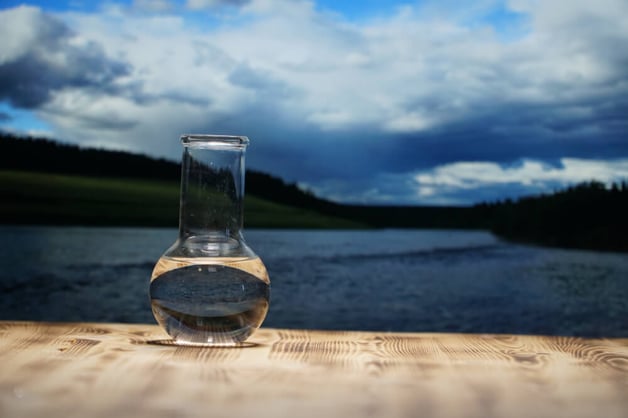 Every day, we work hard to ensure the health, safety, and environment (HSE) protocols are met—and even exceeded. In the California Bay Area refineries, plants are not just driven by meeting National Pollutant Discharge Elimination System (NPDES) standards or avoiding potential sanctions from California Environmental Protection Agency (CalEPA). It's also important to maintain good relations with the surrounding communities as disagreements about wastewater can cost more than legal fees—it can cost a reputation.
Petrochem refineries have made significant investments in wastewater technology to remove pollutants. But I've found that many are likely to have installations of wastewater grab sampling systems that are operational, yet outdated. These systems present problems that undermine grab sampling efficiency and quality. Frankly, there are opportunities for improvement to ensure better compliance. Let me share why, and where to start.
Problems With Outdated Wastewater Grab Sampling Systems
Maintaining smooth and safe plant operations relies on the efficiency of numerous small tasks. When you are working with older grab sampling equipment, you lose some of that dependability. Here are a few consequences that you may be seeing as a result.
Potentially invalid results. Grab sampling processes are more complex than they need to be, resulting in inconsistencies that put the validity of the samples into question.
Potential Sample Contamination. Outdated sampling systems have dead legs that create a "static leak," causing fluid from an old sample to leak into a new sample.
Potential Safety Hazard. Current methods require the use of extensive personal protective equipment (PPE) and safety procedures that could otherwise be eliminated with a safer grab sampling system design.
Unit and environmental engineers challenged by problems with wastewater grab sampling should consider updating or replacing outdated systems. The problems mentioned above can be addressed by design options and configurations that improve sampling consistency and efficiency.
3 Ways To Improve Wastewater Grab Sampling
Modern wastewater grab sampling systems are designed to facilitate a smoother sampling process, ensuring operator safety and reducing the chance of obtaining an errant sample. Intuitive panel design, flow geometry, and expert guidance from an experienced local vendor combine to produce grab sampling solutions specifically tailored to wastewater sampling needs
#1 Intuitive Panel Design Minimizes Operator Error
Grab sampling panels are designed to be accessible to allow the operator unrestricted and unencumbered access. Operating instructions permanently attached to the sampling station guide the operator through the process sequence to promote consistent sampling procedures and reduce the potential for error. When space is tight, as it often is in the aging and retrofitted Northern California refineries, you can find a vendor with expertise in customizing panels.
#2 Options Accommodate A Range of Sampling Needs
Flow geometry plays a critical role in consistently capturing a representative sample. Modern grab sampling systems offer a range of designs to meet wastewater sampling needs. Standard, purge, continuous, or fixed volume designs—with varied configurations for each design—can accommodate any need.
| | |
| --- | --- |
| GRAB SAMPLE PANEL TYPE | GRAB SAMPLE PANEL DESIGN |
| Standard | Single process connection to capture the sample in a bottle |
| Purge | Clears sample fluid before and/ or after taking a sample |
| Continuous | Installed directly in the sample stream and incorporates an inlet port to supply the sample panel and an outlet port for bypass flow |
| Fixed | Separates process pressure from the sample bottle and the user, preventing overfilling of the sample container |
Sample quality and consistency are enhanced by features that ensure the optimal flow from source to sample container. Tubing geometry, for instance, eliminates unnecessary elbow joints that can leak. And two and three-way switching valves direct sampling flow to reduce the number of sequencing steps needed to draw a sample. Valve technology and flow geometry minimize fluids trapped in non-flowing locations of sample loops ("dead volume") that jeopardize the sample quality. Sample bottles are vertically oriented on the sampling panel and employ self-sealing septum caps or closed sample cylinders for operator safety.
#3 Guidance From An Experienced Local Partner
With the variety of options available for wastewater grab sampling, it would be wise to seek the guidance of a local, experienced partner who has significant experience in wastewater grab sampling needs for refineries. Based on years of experience, they'll be able to visit the refinery in person or provide a 'virtual field engineering' consultation to evaluate your current sampling methods.
You should expect assistance with identifying opportunities where an updated or new wastewater grab sampling system may improve sampling consistency and quality, including:
Outlining optimum sampling panel location and mounting arrangement for easier installation, operator access, and sampling procedures
Identifying favorable locations of inflow and return lines to improve sample quality and ensure operator safety
Determining which containers are ideally suited to the capture, preservation, and transportation of samples based on the type, frequency, and volume of sampling required
Detailing instrumentation such as relief, check, isolation, or block valves as well as flow meters and gauges to improve the efficiency, quality, and safety of wastewater sampling processes
Of course, you will want detailed technical design specifications—including configuration options—for your review. And the wastewater grab sampling panel should be fabricated and tested prior to delivery to ensure best-in-class quality backed by a Lifetime Warranty.
Get Local Grab Sampling System Expertise Today
In working with you, an experienced vendor's value often goes beyond the design and delivery of wastewater grab sampling systems. A seasoned partner takes a holistic approach in providing grab sampling solutions, realizing that multiple factors contribute to improving a refinery's ability to consistently, efficiently, and safely obtain representative samples to assess wastewater quality.
The experience and expertise you need to install or upgrade wastewater grab sampling systems are right here in Northern California. Swagelok has facilities in Fremont, Santa Clara, and Concord. Swagelok's Field Engineering Team can assess a refinery's current wastewater grab sampling system requirements and recommend the appropriate solutions. Based on these recommendations, our factory-certified experts will then fabricate, customize, and test your grab sampling systems to ensure they improve your ability to deliver an uncontaminated, representative sample.
To find out more about how Swagelok Northern California can help improve petrochem wastewater grab sampling processes by providing expert consultation and Assembly Services, contact our team today by calling 510-933-6200!
---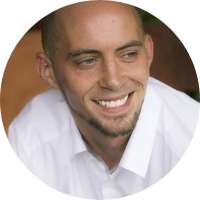 About Morgan Zealear | Product Engineer, Assembly Services
Morgan holds a Bachelor of Science in mechanical engineering from University of California at Santa Barbara. He is certified in Section IX, Grab Sample Panel Configuration and Mechanical Efficiency Program Specification (API 682), and he is well versed in B31.3 Process Piping Code. Before joining Swagelok Northern, he was a manufacturing engineer at Sierra Instruments, primarily focused on capillary thermal meters for the semiconductor industry (ASML).