How to Proactively Prevent Seal Support System Leaks in Petrochem Plants
by Paul Lesnau, on 4/23/20 8:45 AM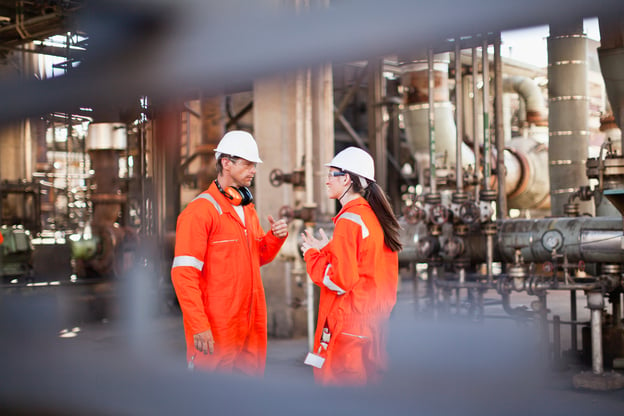 Every day petrochemical refineries face the possibility of unplanned downtime caused by leaking pump seals. This is especially true in the California Bay Area where many plants operate with aging assets. Leaks, whether slow or catastrophic, could lead to unsafe conditions, such as toxic fumes, flammable vapors, or reportable spills. Potential sanctions from the Bay Area Air Quality Management District (BAAQMD), California Division of Occupational Safety and Health (Cal/OSHA), or the California Environmental Protection Agency (CalEPA) provide financial motivation to prevent such leakage.
As a long-time consultant for Northern California petrochemical plants, I've found mechanical seal failures cause an inordinate amount of unplanned downtime—particularly in older plants. In many instances, it's actually inadequate seal support systems that have been in place for years that precipitate the seal failure. The reason: seal support system leaks, often minor to begin with, jeopardize the system's ability to provide the proper seal chamber environment and eventually lead to mechanical seal failure.
In any petrochemical plant that adopts a reliability centered maintenance approach for seal support systems, leaks should become a rarity. Based on my experience working with reliability engineers, I've highlighted some of the most effective ways to proactively achieve this goal.
Preventing Seal Support System Leaks—and Their Consequences
When mechanical seal leakage results from seal support system leak, it may begin as imperceptible vaporization across the seal and, if not remedied, evolve into a sudden catastrophic failure where early warning indications were likely ignored. The most common reasons for seal support system leaks are often related to the age of the system:
Ongoing modifications to seal support systems. In an attempt to keep a seal support system viable, engineers replace parts, modify fittings and tubing geometry, or make minor customizations to accommodate the existing infrastructure. While each of these may temporarily extend system life, overall system performance declines. The inability to maintain the proper pressure or temperature for fluid, gas, or flush flows can damage mechanical seal reliability.
Constrained maintenance resources. With thousands of pumps to maintain and decreasing budgets, it can be challenging to consistently apply standardized maintenance practices. With constrained resources, infrequent maintenance and inspection schedules can miss temperature, pressure, flow, or reservoir level anomalies that indicate nascent seal support system leaks.
Obsolete seals and seal support systems. Although more than adequate at the time of installation, changes in process fluids or process demands—like increasing volumes of sour crude—may now be taking a greater toll on both seals and support systems. Inadequate cooling, increased particulates, or higher fluid pressure associated process changes with can stress support system integrity, leading to leaks.
Proximity to vibration. Ideally, seal support systems are designed and situated to minimize any deleterious effects of vibrations emanating from pump, coupling, or motor. In instances where seal support systems have had to accommodate infrastructure constraints, excessive vibrations can affect system integrity, again, causing leaks.
All of these problems can be addressed with a proactive strategy that prioritizes asset criticality and remedies the problems with the selection of seal support systems designed for the specific process requirements.
Prioritize, Identify, And Remedy Seal Support System Leaks
Your plant likely has an established method for determining asset criticality and developing a preventative maintenance strategy to best utilize current resources. In working with reliability engineers, I've found the following approach to be helpful in proactively identifying seal support systems in need of improvement.
⇒ Prioritize pumps using Key Performance Indicators (KPI) and potential failures that have the highest adverse impact on production and costs. Consider the loss of unit operations, parts and labor for repairs, and impact on safety or the environment in your calculations.

⇒ Based on prioritization of pump criticality, use maintenance records to identify seal support systems that present failure risks due to age, history of modifications, changes in process demands, proximity to vibration, or other conditions that engender leaks. Specifically, look for corrosion of components, improperly torqued fittings, temporary fixes like Teflon tape, kinked or degraded hoses supplying external barrier fluids or gases, and tubing walls eroded by particulates.

⇒ Consult with an experienced, seal support systems specialist thoroughly versed in the API 682 Standard Plans to review your prioritized list and determine where upgrades, as well as complete replacements, are required to ensure seal support systems meet the current process requirements.
If any maintenance records for critical pumps indicate a history of vibration problems, work with your rotating equipment engineers and a local vendor to diagnose and remedy the issues. Your proactive efforts to prevent seal support system leaks shouldn't be undermined by a failure to remedy external factors that endanger seal support system integrity.
8 Ways An Experienced, Local Partner Helps Prevent Seal Support System Leaks
A local partner who has years of petrochemical experience brings a level of expertise regarding the diagnosis of seal support system problems, design and customization of API 682 plans to meet your specific needs, as well as fabrication and testing of the system. Some of the key features that help ensure reliable, leak-free operations from day one include:
Custom configurations and optional components to meet your specific site or process requirements
Designs that limit the number of threaded connections wherever possible to eliminate potential leakage points
Tubing dimensions and geometry (slope and radii) that promote efficient flow and circulation
Isolation valves and pressure, temperature, and flow instrumentation for easier maintenance and monitoring system health
Bypass loops provide a continued supply of flush fluid when a filter or strainer is replaced or cleaned
High-point vents for quick system venting of entrapped air
Low point drains for quick and safe buffer, barrier, or flush fluids purging
Location and isolation of seal support systems from excessive vibration
Customized seal support systems are available as kits, as well as panels, seal pots, or skids with upgrade kits for ease of installation. By working with an experienced seal support system partner, you'll save time in identifying the seal support systems in need of improvement and selecting the appropriate solution to remedy those problems.
Swagelok Is Your Local Partner For Seal Support Systems
Swagelok is the ideal local partner to help assess the reliability of your seal support systems. Our Field Engineering Services are available for on-site consultation and evaluation of your current systems. Based on the evaluation, Swagelok's Assembly Services designs and delivers the appropriate support systems to prevent leaks and provide the seal chamber environment that ensures optimal pump performance.
To find out how Swagelok Northern California can help prevent seal support system leaks through expert consultation, design, and fabrication of API plans that are customized for your process requirements, contact our team today by calling 510-933-6200.
---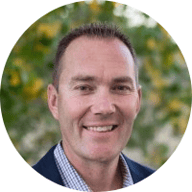 About Paul Lesnau | Sales Manager, Business Development Manager, and Field Engineer
Paul holds a B.S. in Mechanical Engineering from North Dakota State University. Before joining Swagelok Northern California, he was the West Coast Regional Sales Manager for an organization based in Illinois involved in pneumatic and hydraulic applications where he supervised product distribution throughout the western United States, Canada, and Mexico. While in this role, he was able to help provide technical and application-specific expertise to customers and distribution to drive specifications.