Our Pressure Regulator Resources Are Yours For The Asking
by Jeff Hopkins, on 4/12/17 8:30 AM
Sometimes you are not sure which pressure regulator is right for your application. Get help from an expert at http://northerncal.swagelok.com/pressure-regulators-consult
We have articles, recorded webinars, slide decks and a live expert lined up to help you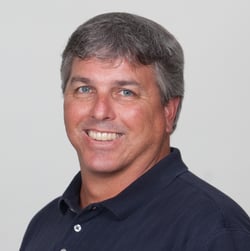 We know that pressure regulators can be a tough subject to tackle. First of all, they are complex devices, always changing in reaction to the processes going on around them to give you a consistent outlet pressure within a certain range of inlet pressures and flow conditions.
On top of that, Swagelok's regulators can be configured in an astounding number of ways. Even our KPR Series, which is our general purpose regulator, could be built in about 2 million configurations.
There's no way we would leave you to figure it all out on your own. We have plenty of free resources for you.
The most important is our in-house expertise, in the form of Jason Burns, our technical service manager. He's been with Swagelok Northern California for over 20 years, and has filled a variety of roles from warehousing and inventory management to technical service and product training. He's ready to talk with you any time you have questions about pressure regulators and your facility is in our service area.
Go with the flow
Flow curves are an important part of picking the right regulator. Each regulator is designed to operate best within a certain range of flow. We plot the performance on a graph, with a separate line for each pressure. We have an article and a technical bulletin to show you the basics. We have a second article and a video showing several configurations and how to pick the one that will maintain more consistent downstream pressure.
Webinars
The next best thing to participating in our live webinars is to catch the online replays and check out the slide decks. Start with our webinar on the theory and operation of pressure reducing regulators (Webinar #1), followed by our webinar on selecting and sizing pressure reducing regulators (Webinar #2), and then take a look at our webinar on back-pressure regulators (Webinar #3).
After our webinars we often have time to take a few questions. Field Engineer Eric Kayla is always ready with the answers, and you can get them here.
Sizing and selection
We also have material to help you pick out the right size of regulator. Click here for a guide on Selection & Sizing of Pressure Reducing Regulators. We also have a technical article for Choosing the Proper Regulator for Applications with Corrosive Fluids or Aggressive Environments.
Ready to go
You can get our KPR Series pressure reducing regulators already assembled in the most frequently requested configurations for gas bottle or inline service. Just click here to get the technical data, including pressure control ranges, max operating temperatures and more.
Catalogs
Feel free to browse our catalogs, both the main catalogs for pressure regulators, and the special catalog for tank blanketing regulators.
You don't have to make yourself an expert on regulators. Use as many of our resources as you like, then contact Jason Burns and let him fill in the rest for you.
Additional Resources