Prioritizing HSE Challenges in California's Oil and Gas Industry
by Paul Lesnau, on 6/2/20 8:45 AM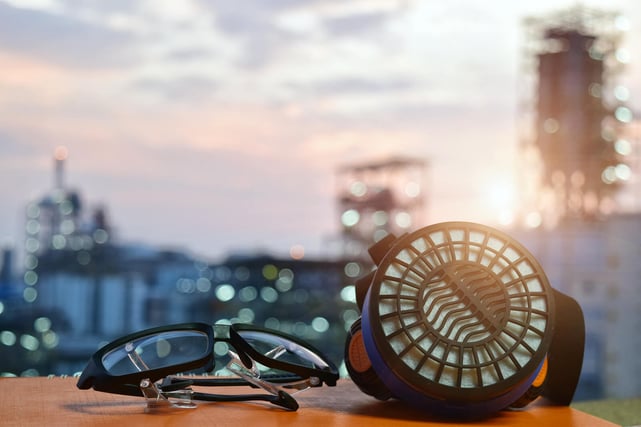 In the years I've worked with environmental engineers in Bay Area refineries, I've witnessed the challenges of complying with increasingly demanding HSE regulations. Indeed, these have resulted in improved employee safety and health. However, with many of the local refineries being decades old, implementing and maintaining systems to comply with these ever-tightening regulations has become a significant challenge for plant engineers.
Pumps are one category of assets that present significant HSE challenges in the oil and gas industry. With hundreds to thousands of pumps in a refinery, any degradation along the P-F curve presents potential risk. Depending on the process fluids, slowly-developing leaks—process liquids or vapors—might be tolerated or quickly remedied during regular planned maintenance. Recurrent leakage indicates more serious underlying problems. In the worst case, leakage results in catastrophic failure that harms employees, air quality, and corporate reputation.
With data in hand, you can prioritize which seals and seal support systems to either replace or upgrade. In some instances, it will make sense to install a new system. Let's take a look at how to understand the different strategies.
Factors Affecting Seal and Support System Reliability
In many studies, pump seals account for a third or more of pump failures caused by unacceptable leakage. Factors that affect seal reliability include:
Age of pump seals and seal support systems
Changes in feedstock (sweet to sour crude)
Higher or lower process temperatures
Varying usage cycles
Equipment installed years ago that may no longer properly support current process conditions
To continue to meet HSE challenges in the oil and gas industry and remain compliant, reliability and environmental engineers need to evaluate potential risks associated with pump leakage and implement a mitigation plan to minimize the risk of failure.
HSE Risk Evaluation Should Be Data-Driven
Risk evaluation, prioritization, and mitigation should be guided by inspection, maintenance, and repair data maintained in asset management and/ or HSE management systems. Methods for categorizing problems, determining appropriate mitigation strategies, and developing a prioritized plan for making improvements often include one or more of the following:
Failure mode effects analysis (FMEA)
Cost-benefit analysis
Root cause analysis
Weibull analysis
Frequency of seal replacements compared to API's expected life metric of 3 years
Mitigation Plan Options
Assessment and mitigation of leakage problems associated with mechanical seals will likely fall into three categories: 1) replace outdated seals 2) upgrade components 3) replace seals and seal support systems.
Replace outdated seals
In refineries that have been operating for decades, there may be a few pumps still using packing glands to contain process fluids. Packings are inexpensive, but frequent replacement, shaft wear, and overall inferiority compared to mechanical seals make them a candidate for replacement with modern mechanical seals and support systems.
Upgrade components
Changing process conditions may require different seals and support systems. The most cost-effective strategies for solving known HSE issues can range from a complete upgrade with a new version or design of a mechanical seal to selecting buffer/barrier fluids that provide better cooling or lubrication or are more compatible with the process fluid. In addition, you may enhance the efficiency of a seal support system with filters, coolers, or flowmeters, or by adding instrumentation to better monitor conditions.
Install new seals and seal support systems
In certain instances, analysis will point to the replacement of both seals and support systems. A dual seal with barrier fluid provides a higher degree of leak prevention in comparison to a single, process-side seal plan. To ensure seal reliability it needs to be matched with the proper seal support system.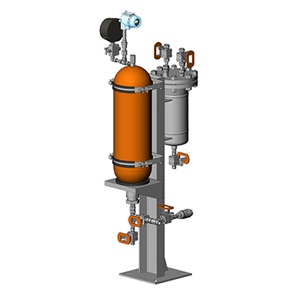 API Plan 53B circulates pressurized barrier fluid between dual seals to prevent process fluid leaking to the atmosphere.
Working together, the reliability, unit, and HSE engineers should leverage the pool of knowledge and experience to analyze pump repair records and develop a prioritized list of pumps—or categories of pumps—and needed improvements to mitigate existing and potential HSE issues throughout the refinery. Older refineries may present unique challenges in determining the best means of addressing some of the HSE challenges for the oil and gas industry. In those situations, an experienced, local seal support system consultant, like myself, can provide invaluable guidance.
Work With Experienced Consultants to Solve HSE Challenges In Bay Area Refineries
Many factors influence the approach to upgrading, selecting, and designing seals and support systems to meet HSE regulations. In my work with reliability and HSE engineers in the Bay Area, I've helped many understand which of the seal support plans listed in the API 682 Standard could best meet their requirements. From there, I often recommend optional components and configurations to tailor a specific plan. Beginning with a standard plan, then customizing it—including overall design and configuration to accommodate existing infrastructure—delivers a solution that not only increases reliability but also improves the ease and efficiency of seal support system maintenance.
As an experienced, locally-based field engineer, I'd meet with you to review your prioritized HSE challenges related to pump reliability and, if necessary, assess risks in the context of existing infrastructure. As a result of the consultation process, you'll have a set of recommendations—upgrades and replacements, including detailed drawings and technical specifications for each—for your review. Once approved, our local fabrication facility in Fremont will assemble and rigorously test the seal support systems prior to delivery.
Swagelok Has Decades of Experience in Meeting the HSE Challenges of California's Oil and Gas Industry
Swagelok brings years of oil and gas industry expertise to refineries in Northern California. We are locals—and understand the challenges of complying with HSE regulations. We provide a comprehensive set of services, from initial on-site or 'virtual' consultation to custom design, assembly, and testing. We're always available for technical support or rapid delivery of spares. And everything we make is covered by the best Lifetime Warranty in the industry.
To learn how Swagelok Northern California can help you address the HSE challenges for California's oil and gas industry by providing expert consultation and Assembly Services, contact our team today by calling 510-933-6200.
---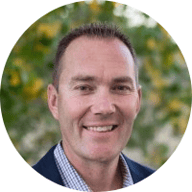 About Paul Lesnau | Sales Manager, Business Development Manager, and Field Engineer
Paul holds a B.S. in Mechanical Engineering from North Dakota State University. Before joining Swagelok Northern California, he was the West Coast Regional Sales Manager for an organization based in Illinois involved in pneumatic and hydraulic applications where he supervised product distribution throughout the western United States, Canada, and Mexico. While in this role, he was able to help provide technical and application-specific expertise to customers and distribution to drive specifications.