Swagelok for your Industry
by Jeff Hopkins, on 2/25/16 8:30 AM
Get an overview of the industries we serve, we highlight six here on our industry page,
http://northerncal.swagelok.com/industries »
We serve customers in dozens of industries, we highlight six here in this article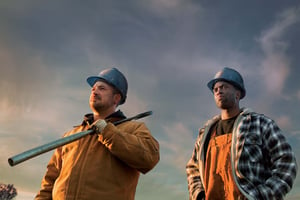 From potato chips to microchips, from motor oil to cooking oil, from space packs to juice packs, industries all over the world rely on Swagelok components.
We've created separate industry pages on our website. We'd like these to become one of your go to resources when researching fluid system solutions. To give you a taste of what to expect, here is an overview of six industry resource pages. (If your industry is not represented here, please let us know what resources you need, so we know how to improve our website and make it more useful for you.)

Click an icon below to learn about the award-winning products and services we provide to pros in the alternative energy, life sciences, food/beverage/dairy, petrochemical and chemical, power, and semiconductor industries.
Alternative Energy
We're helping our customers develop technologies to reduce fossil fuel dependency with new fuel cell designs, more efficient photovoltaic solar cells, and alternative fuel vehicles. This page shows some of the ways we do it.
Get resources on Alternative Fuel Service (AFS) ball valves, FW, F, & TF Series filters, customization, Snoop, SWAK, PTFE tape, & Goop, small bore tubing solutions, energy management services, and application support.
Food, Beverage, and Dairy
We help companies in the food, beverage and dairy industries achieve the highest purity levels and meet the toughest sanitation requirements.
Look here for resources on Swagelok sanitary pressure regulators, Swagelok tank blanketing pressure regulators, Swagelok Northern California Energy Management Service, and steam system optimization Training Courses.
Life Sciences
We provide components and services to biopharmaceutical, pharmaceutical, biotechnology firms that help maintain a sanitary/sterile environment — yet are easy to disassemble for cleaning.

This is your portal for resources on TS Series biopharm fittings, sanitary fittings, Swagelok PFA hose with product test reports, and steam system optimization training for pharmaceutical and biopharmaceutical systems.
Chemical and Petrochemical
Built for extreme conditions, Swagelok components help you optimize mission-critical process and analytical instrumentation systems.

Get resources on the Swagelok tube fitting advantages for chemical, refining, and petrochemical firms, including energy management services, steam system optimization training for refinery and petrochemical plants, and application support.
Power
Control power with Swagelok valves, manifolds and regulators. Convey it with our small-bore tubing, hose and flexible tubing. Connect using our tube fittings and quick-connects. And save big with custom assemblies.

On this page we highlight components that connect convey and control your fluid system, and services including custom solutions and application support that are designed to help you find the right solution for your system.
Semiconductor
Since the 1960s, Swagelok has been a leader in component innovation and manufacturing excellence for the semiconductor industry. Swagelok Northern California, based in Silicon Valley, provides the products and services semi manufacturing pros need to lead engineering innovations.

Go to this page for resources on semiconductor customer case studies, and award winning Swagelok components. This is also the place to learn about services, including custom solutions and application support that are designed to help you find the right solution for your system, comprehensive training programs, and leak-tight solutions for photovoltaic applications.
Additional Resources