If Your Grab Sampling Procedure Produces Inconsistent Results in Northern California—Do This
by Morgan Zealear, on 6/15/21 12:00 PM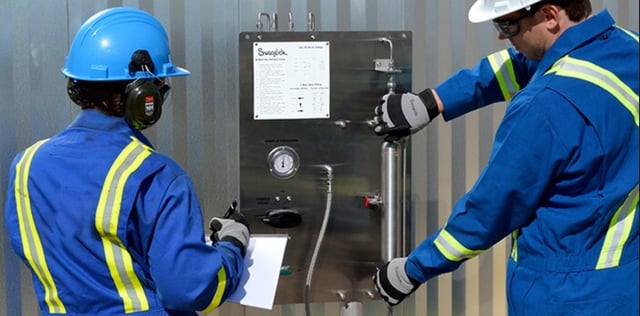 From the sample point to the analyzer, there is a number of problems that can contribute to inconsistent sampling results. In my three years of working with process engineers at Northern California refineries, I've helped with hundreds of grab sampling issues, identifying the root cause of the problem, then recommending the best solutions. Best practices in any refinery include standardization of sampling procedures and equipment.
However, the reality of working in refineries that have been operating for decades, is that it's nearly impossible to achieve complete standardization. So when your grab sampling procedures are producing inconsistent results, I recommend the following steps to find and remedy the problem.
Start at the Sampling Point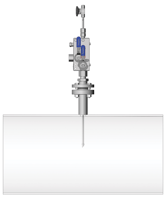 A malfunctioning sample probe could be the root cause of the problem. Viscous fluids, particulates in process fluids, and temperature changes can impede the flow of a truly representative sample. A broken sample probe taking fluid from the periphery of the pipe, not the middle of the stream, can lead to pipe corrosion contaminating the sample. If it's been some time since you inspected the sample point, start there to ensure the probe is in good condition and working properly.
Look for Problems in the Transport Line
A transport line of any significant length (from sample point to sampling panel) can also be the cause of a problem. Leaks, crimps, dead legs can all diminish the sample consistency. Conditioning equipment such as coolers or electric/steam traces used in the sample transport line to deliver sample fluid in the right condition to the sample panel may be failing. A failing or failed cooler could be delivering fluid at a higher temperature and pressure to the sampling cylinder. A failed electric/steam trace may be causing sample fluid to congeal and result in an insufficient sample volume in a cylinder. Worn or deteriorating insulation on the transport line can also be the cause of poor quality samples. In each case, the sample conditions may not allow accurate analysis by the analyzer.
Assess Panel Design for Grab Sampling Procedure Consistency
If all components from sample tap to sample panel are operating properly, you can still obtain inconsistent results with a poorly designed sampling panel. In some of the worst cases I've seen, there isn't even a panel. Sampling was done via passed-down knowledge of the technique, written notes for the sequence for opening and closing valves, and acquired skills in capturing proper sample volume.
You'll improve sampling consistency with a panel that is designed for the specific sampling process. Good design that promotes consistent grab sampling procedures incorporates the following features:
Clearly printed instructions located on the panel
Accurate

lag time

calculation to ensure stagnant fluid in the transport line is replaced with fresh process fluid
Intuitive panel layout indicates the sampling sequence to the operator
Geared valve assemblies ensure valves required to collect a sample are being opened in the correct sequence
When required, a purge process using a geared valve assembly ensures purge fluids are not reintroduced into the main process by human error
Refineries have a myriad of grab sampling locations. When grab sampling stations are upgraded or replaced, you have an opportunity to standardize the grab sampling panel. And although there will be variations among the panels, depending on the sampling need, a standardized grab sampling panel will bring a level of consistency to grab sampling procedures throughout the refinery.
Don't Jeopardize Sample Quality With Cylinder Transport Problems
If you're transporting sample cylinders any distance from the sample panel to the analyzer, especially if there are possible delays in transport, that too can affect sample quality and consistency. Do sample cylinders need to be maintained at certain temperatures? Are there well-understood written procedures that explain the proper methods for transporting samples? How experienced are the personnel responsible for transporting the samples. Even when your grab sampling systems are operating consistently, poor sample transportation practices can undermine accurate analysis.
Seek Local Expertise for Grab Sampling Procedure Consistency
Swagelok Field Engineers have been working with process and quality control engineers in Northern California refineries to achieve grab sampling procedures that produce truly representative samples. We've helped troubleshoot and solve problems with aging sampling systems, as well as recommend upgrades to improve the efficiency of frequent sampling activities.
Our Field Engineers bring a wealth of experience to design systems tailored to the unique requirements of each sampling process. With facilities in Concord, Fremont, and Santa Clara we're ideally located to support Northern California Refineries with a wide range of fluid systems engineering needs, on-site, by phone, and virtually.
To find out more about how Swagelok Northern California can help you achieve consistency in your grab sampling procedures by providing expert consultation and Assembly Services, contact our team today by calling 510-933-6200.
---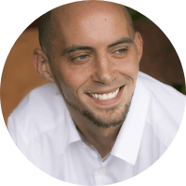 Morgan Zealear | Product Engineer – Assembly Services
Morgan holds a B.S. in Mechanical Engineering from the University of California at Santa Barbara. He is certified in Section IX, Grab Sample Panel Configuration, and Mechanical Efficiency Program Specification (API 682). He is also well-versed in B31.3 Process Piping Code. Before joining Swagelok Northern California, he was a Manufacturing Engineer at Sierra Instruments, primarily focused on capillary thermal meters for the semiconductor industry (ASML).