At Swagelok, We Have A Positive Passion For Negative Pressure
by Jeff Hopkins, on 2/10/15 8:30 AM
Stop by the Swagelok booth at the annual "Vacuum Show" in San Jose on Feb. 19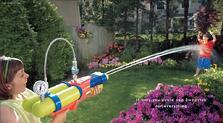 Visit us next Thursday at this year's "Vacuum Show", enjoy a free lunch, and learn more about Swagelok® Hose Solutions
More info »
Vacuum systems have become an essential part of many industries, which naturally means that Swagelok takes a keen interest. That's why we're once again heading to San Jose for the annual Vacuum Equipment Exhibition sponsored by The Northern California Chapter of the American Vacuum Society. This year the "Vacuum Show" falls on Feb. 19. The free event is once again to be held at the Holiday Inn, San Jose Airport, (1350 North First St.) from 11 a.m. to 7 p.m.
The event is free, lunch is provided, and there will be an evening hospitality session with food and drinks. We hope you'll hang out with us at Booth 34, where we will be displaying Swagelok products for vacuum-related industries.
But there also will be a full day of speakers at the official symposium, which starts a bit earlier, at 9 a.m. Topics include nanotechnology, oxitronics and magnetron sputtering.
A different world
When the pressure is negative instead of positive, fluid systems enter a whole new world. Familiar terms take on different meanings. For one thing, high vacuum is a lower pressure than low vacuum. There are very few absolutes, and even some common terms can cause confusion because of conflicting definitions. We can provide guidance for customers in the semiconductor industry or any business using vacuum systems.
On display we'll have products such as fittings and valves used in vacuum service, along with our tube fittings guide. We'll have different types of hose and flexible tubing for vacuum service too.
Assembled to order
This year, we will highlight our hose solutions capabilities. Our team of certified assembly technicians can build hose assemblies to your specifications. All are pressure or leak tested before delivery, and they are backed by the Swagelok limited lifetime warranty. Learn more »
Additional Resources