Swagelok at SEMICON West 2018 - Beyond Smart
by Jeff Hopkins, on 6/26/18 8:30 AM
A peek at what's in store + how to get a discount
---
Come visit Swagelok at SEMICON West 2018. We will be in the South Hall at booth #829 at Moscone Center.
- Rod Fallow, President, Swagelok Northern California
---
How to join us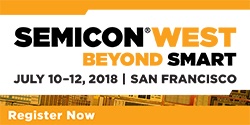 Booth # 829 in Moscone Center South Hall
Staffed 10am-5pm on Tues Jul 10 & Wed Jul 11 and 10am-4pm on Wed Jul 11
Enjoy discounted registration courtesy of Swagelok →
What's in store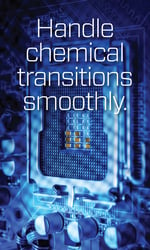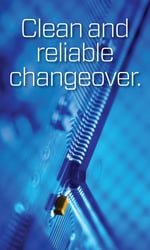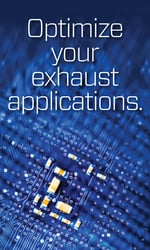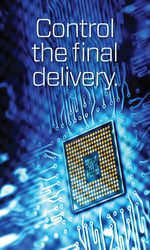 Swagelok fluid system components and solutions are used throughout the semiconductor manufacturing process, so we have set up our booth to walk you through our areas of expertise:
Swagelok at the source
With Swagelok, gain greater thermal control, prevent contamination, and promote safe containment. At the booth, you can check out Swagleok's DPX and DFX Replaceable-Seat Diaphragm Valves and VCR and Micro-Fit Fittings as examples.
Swagelok in the gas box
With Swagelok, shorten purge times, lengthen service life, and switch chemical delivery with optimal control. At our booth, check out our Springless Diaphragm Valves (1.125 in.) For Modular Gas Systems, DE Series and All-Welded Check Valves, CW Series.
Swagelok at point of use
With Swagelok, achieve precision high temperature chemical delivery, greater dosing accuracy, and cleanliness. Check out the award-winning Atomic Layer Deposition Diaphragm Valves, ALD Series and Thermal Immersion Diaphragm Valves, DH Series as two examples.
Swagelok at exhaust
With Swagelok, purge excess chemistries, maintain optimum pressure, and command efficiency in the final stage of the process. See our Flexible All-Metal Hose, FX, FM, and FJ Series and Gaugeable Tube Fittings and Adapter Fittings at the booth too.
Plus... an orbital welder demo
See the Swagelok orbital welding system in action. The Swagelok welding system M200 power supply offers precision and control combined with easy-to-use touch-screen operation for orbital welding. Swagelok welding system trainers will be on hand to show you how it works.
Get in touch
Or call 510-933-6200 (M-F 7am-6pm)